Nation in a hurry to see Chinese driver on F1 racetrack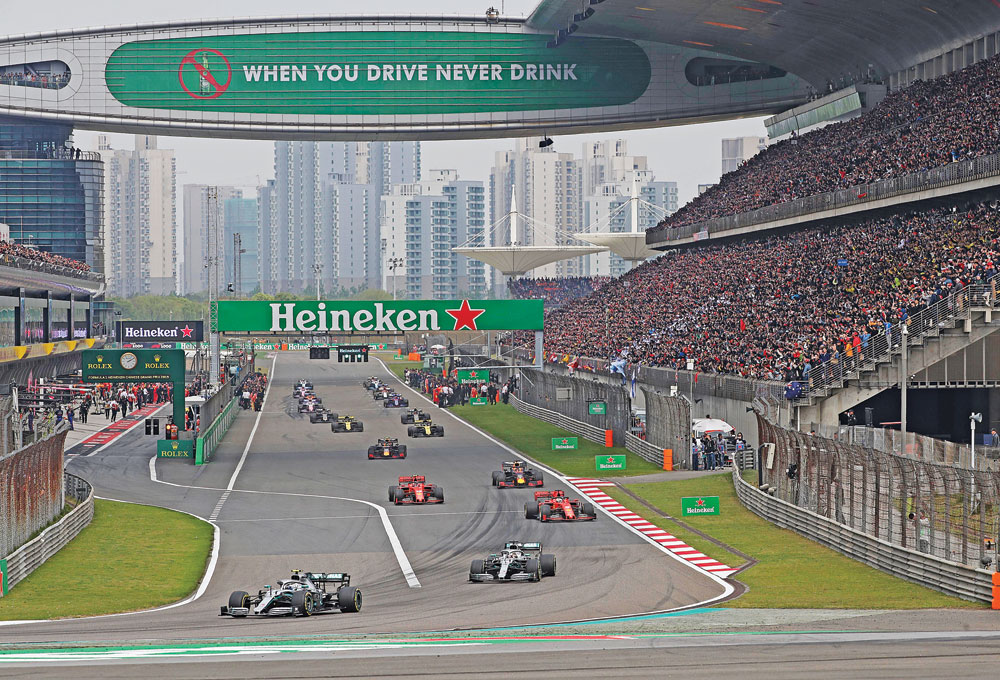 While the Shanghai International Circuit hosted the 1,000th Formula One grand prix race recently, and the sport enjoyed huge exposure in China, people asked whether a Chinese driver will soon compete at the highest level.
Experts say it is simply a matter of "money and talent".
"Drivers must meet certain standards before they can secure a license to participate in F1, hence all drivers need to have a certain degree of talent," said Simon Chadwick, professor of sports enterprise at the University of Salford in Manchester.
Renault Sport Academy Director Mia Sharizman, said early exposure to competitive racing increases the chance of young drivers being picked up by F1 teams, but such exposure requires funding.
Sharizman, who recruited 19-year-old Zhou Guanyu as Renault manufacturing team's development driver, said: "Kids can start to go carting at the age of 8, and the minimum age of driving formula cars is 15 years old.
"Formula One teams will choose potential candidates to support and develop when the junior drivers are at the age of 16 to 18, which means from 8 to 16, families who want their children to pursue the F1 dream will have to frequently send their kids to Europe for racing, which requires significant financial backing on top of the talent," he said.
Mark Dreyer, a Beijing-based sportswriter who edits the China Sports Insider website, holds the opinion that, in the incredibly expensive motorsport world, many drivers earn their positions on teams not solely because of their talent, but because of the money they can bring to the team.
"There have been more than a few examples of drivers who have raced, but not up to scratch behind the wheel," he said. "The point is that it's still possible to 'buy' a seat in F1 and it is perhaps surprising that none of the large Chinese corporate entities have chosen to pursue this route, given the huge amount of international prestige that Formula One enjoys."