Second China International Import Expo attracts great global interest
By Yuan Shenggao | China Daily | Updated: 2019-04-25 09:01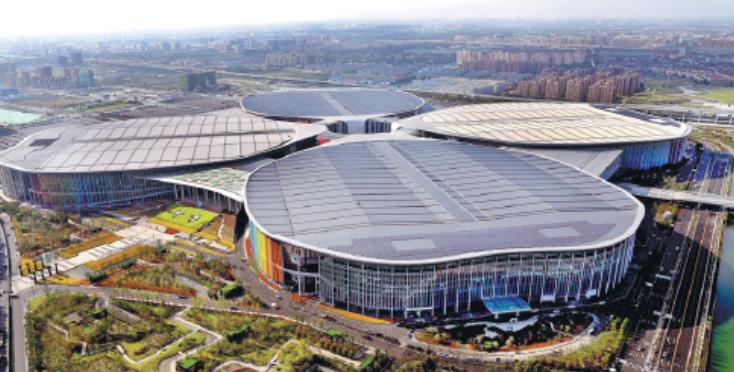 Top companies and business leaders worldwide have shown great interest in the second China International Import Expo, to be held in Shanghai from Nov 5 to 10. The organizer said it would welcome attendees with more exhibition areas and better services.
By now, more than 1,000 enterprises have applied or registered to attend the expo, including about 200 Fortune 500 companies, and more companies are expected to join the event. The exhibition area has surpassed 270,000 square meters, according to data from the CIIE Bureau.
The exhibition hall covers technology, automobiles, equipment, medical instruments and medical care, service trade, food and agriculture.
As the world's first national-level import exposition, CIIE provides a platform for companies to display their products, popularize their brands and find more business partners in the world's second largest economy.
As put forward at the Belt and Road Forum for International Cooperation in 2017, the first CIIE, themed "New Era, Shared Future", was held from Nov 5 to 10 last year, and attracted more than 3,600 companies and attendees from 172 countries, regions and international organizations.
Over 400,000 purchasers worldwide conducted business at the expo, with the value of orders and transactions reaching $57.83 billion. About 4,000 journalists from home and abroad attended the event.
Due to the success of last year's event, companies have shown an even greater interest. During promotional activities for the second CIIE in Finland and Sweden, some companies even applied to join the third CIIE in 2020, according to the CIIE Bureau.
"Through CIIE, we saw China's determination to build a more open business environment, promote globalization in the market and to meet people's expectations for a better life," said Lan Zhenzhen, vice-president of French cosmetic giant L'Oreal China. "It also lets us see the government's support for companies."
Lan said the company benefits from the many policies, such as tax and fee cuts, and loosened market access, which helps the development of foreign companies in China.
During last year's event, the company displayed more than 500 products, including debuting some cutting-edge cosmetics technologies, which attracted much attention from media and other professionals in the makeup industry, Lan added. The company has confirmed its participation in the second CIIE.
The Hong Kong branch of helicopter purchasing solutions provider Sino-US Intercontinental Helicopter Investment was an exhibitor in the intelligent and high-end equipment area of CIIE last year. Zhang Rongyuan, assistant to the chairman of the company, said they benefited greatly from the event.