Chinese investment needed in Djibouti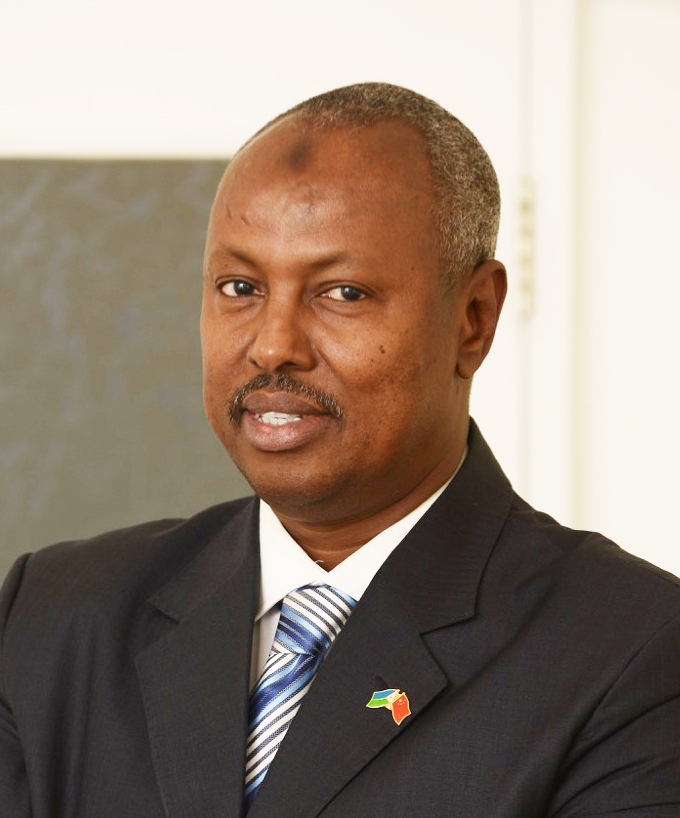 Unlike the Western investment with strings attached to it, Chinese investment, which is mutually beneficial to both parties and respects the destination country's interest, is much needed, said Abdallah Abdillahi Miguil, Djibouti's ambassador to China.
Miguil said investment is key to the economic growth in a country. China's Belt and Road Initiative created in Djibouti an environment that attracted major Chinese and international investors, and paved the way the implementation and construction of huge projects in Djibouti.
Located in the Horn of Africa, Djibouti is an important choke-point that links the Red Sea and the Gulf of Aden. It is pivotal, given its proximity to key nations in both Africa and Asia, as well as being a crucial route for global shipping.
A major China-funded project is the Djibouti International Free Trade Zone, which Miguil said is considered by Djibouti authorities as "a zone of hope".
The 10-year project will comprise a total investment of $3.5 billion. Once complete, the zone, which is connected to Djibouti's main ports, will span an area of 4,800 hectares, making it Africa's largest free trade zone. It will focus in particular on the development of industries such as logistics, marine, construction, automotive, and home electrical industries.
In July, the initial phase of the zone was launched, covering 240 hectares and involving $370 million investment. It was built by a multiparty joint venture formed by China Merchants Group. More than 20 companies have signed agreements to operate in the trade zone, according to the Djibouti Ports and Free Zones Authority.
Miguil said that the free trade zone is estimated to have added $200 million to Djibouti's gross domestic product during the first phase and it will increase up to $2.5 billion to $4 billion after completion of its all phases.
"There is no doubt that Djibouti International Free Trade Zone will offer new opportunities for businesses community around the world looking to enter the African market," he said.
Djibouti has made its own plan of Vision 2035, which aims to transform the country into a middle-income economy and a regional transport and logistics hub akin to Singapore or Dubai.
"This would not have happened without the help and involvement of the direct investment from Chinese companies," he said, adding that Chinese investment also contributed to well-being of many Djiboutians, particularly the youth.
Other projects under the initiative are the railway links from Djibouti to Addis Ababa and the Multipurpose Port in Doraleh.
He said that with all these infrastructure combined, the outlook of the country to transform into a middle-income economy is promising.
He said China launched Luban Workshop in March in Djibouti, the first of its kind, with an aim to provide quality vocational training to local people. He said it's an example showing that China is keen to share its expertise with Djibouti.
"The workshop will definitely improve the professional skills of our country's workforce and we see it as a prelude to technology transfer. It is in line with the Chinese proverb: 'Do not give a fish to a poor man, teach him how to fish'."