Nyingchi a nice way to get introduced to Tibet
By Chen Meiling | China Daily | Updated: 2019-05-02 14:26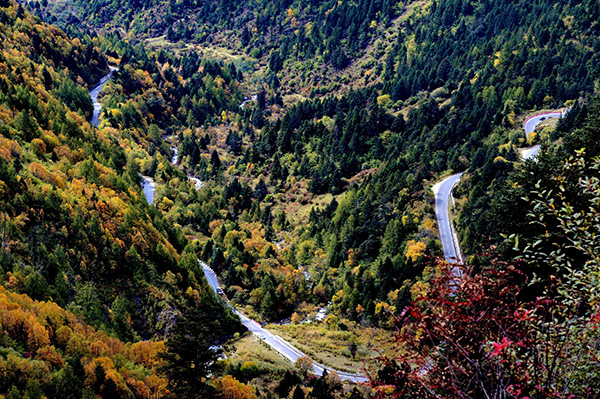 Manling county in Nyingchi, known as "the valley of Tibetan medicine", also hosts a fair as part of the festival. Sangye Chophel, the owner of two stores in the county, displays a dozen medical items at the fair.
The 33-year-old says he hopes more people can learn about traditional Tibetan medicine.
According to Sangye Chophel, Manling is home to more than 100 Tibetan medicinal items such as fritillary, cinnamon, lucid ganoderma and the root of red-rooted salvia.
These items are said to be good for health and effective against conditions like arthritis and high blood pressure.
Many of his products are sold to pharmaceutical factories, but few people know they are from Manling, he says.
Speaking about how the flower and culture festival helps him, he says: "The show brings more visitors and it's good to promote Tibet's medical heritage," he says, adding that he earned over 3,000 yuan ($450) per day during previous events.
Tashi Phuntso performs a traditional dance of the Lhoba ethnic group at the event, something which used to be seen earlier only before men went to the battlefield or when they celebrated victory in wars.
The black woolen clothes he wore can keep out the rain, sun and insect stings, and the animal feather-like headgear can help to hide in the woods and grass.
Tashi Phuntso has attended the festival six times - each time bringing a different dance. "We want to showcase our customs, traditions and hospitality to visitors," he says.
Besides the onstage performances, tourists can also experience horse riding, visit food fairs, dress in ethnic clothing and accessories, and savor local specialties.
I was very impressed by the local enthusiasm for the festival, as even old men - with walking sticks or in wheelchairs - were there to watch the performances. Small children sat on their fathers' shoulders to have a better view.
The festival is part of the local government's efforts to attract more visitors from around the country.
The number of visits to Nyingchi surpassed 7 million in 2018, up 37.56 percent year-on-year. The tourism revenue was 5.9 billion yuan, according to the city's tourism authority.
Li Muzhi, the Party chief of Manling, says it works to combine ecological tourism, development of Tibetan medicine and protection of folk culture to bring wealth to the local people.
The Yarlung Zangbo Grand Canyon, Namcha Barwa Mountain and Neyul Valley, the birthplace of Tibetan medicine, have natural beauty. And the cultures of Monba, Lhoba and Tibetan ethnic groups are unique, says Li.