Seeing Dali on a bike top choice for tourists
By YANG FEIYUE/LI YINGQING | China Daily | Updated: 2019-05-03 08:43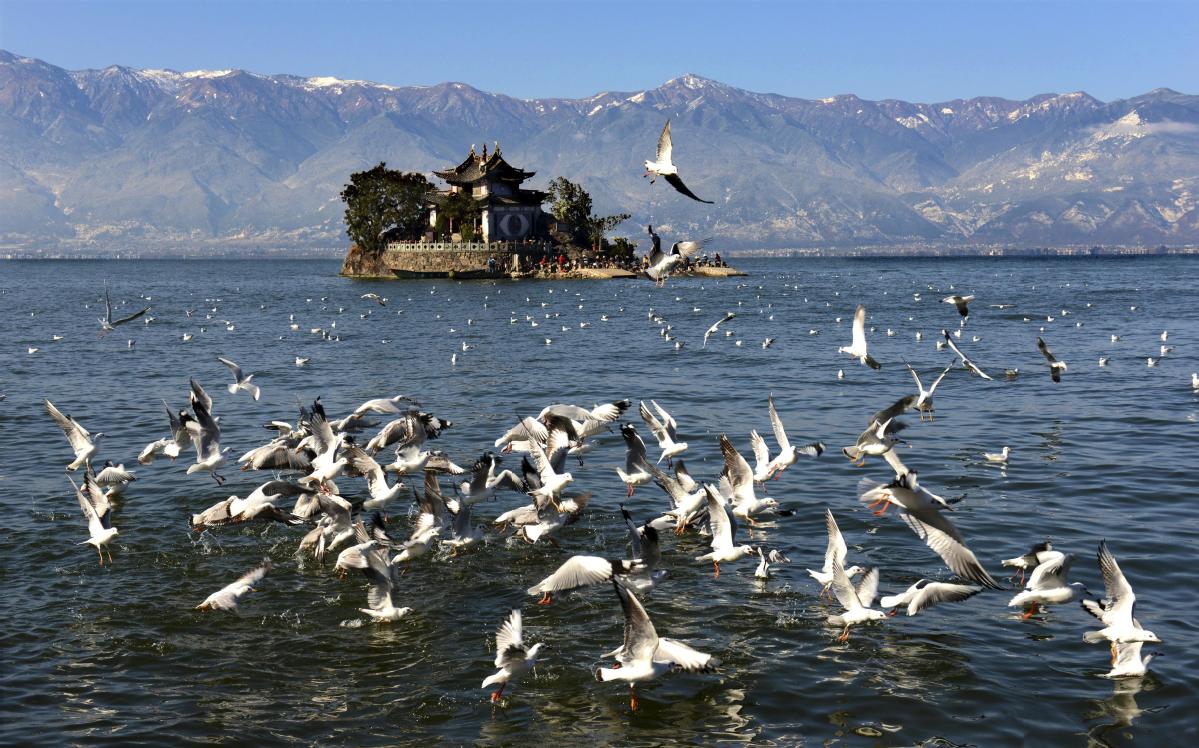 One of the best ways to explore Dali, in southwestern Yunnan province, is cycling.
Cycling around Dali's Erhai Lake is relaxing and suitable for individual travelers, who can also experience folk customs of the Bai ethnic people living along the bank.
The lake ring road offers great cycling conditions and is much less physically demanding than roads around other high-altitude lakes.
Also, one can easily get access to food and drinks along the way. And it's a treat to cycle past local residences and bustling fairs that have distinctive local specialties.
The lake road runs for about 120 kilometers, so it's better to explore small sections at a time.
For first-timers to Dali, they can start from the Dali ancient town and cycle 3 km to Caicun village, which used to be a port for goods transportation between the eastern and western sides of the lake. Besides, one can visit a shrine for a local water god in the north of the village before continuing on a 2.5-km lake road that is ideal for observing sea gulls and wild ducks.
The next 20-km section of the lake road features village, farmland and river bank elements and is good for photography.
Haishe Park sits at the end of this section and offers free entry to travelers. From here, one could reach Xizhou ancient town after heading 3.5 km to the west of the park. In the town, residences from the late Qing Dynasty (1644-1911) offer visitors an interesting perspective.
For those who want to go further, they can cycle 8 km to Zhoucheng village to the north, along the Dali Highway.
The village is the biggest of its kind along Erhai Lake and known for its butterfly spring, a local attraction.
For cyclists who seek more tranquil lake and mountain views, they should take the road section along the east of Erhai Lake.
For this, you should start off at Shaping and cycle about 5 km to Jiangwei in the east.
A little east of the Huanhai road intersection there is a Guanyin (Goddess of Mercy) Pavilion, where a big banyan tree is located.
Cycling ahead, one can see stunning wetlands along a 2-km lake road.
Then, about 10 km to the south, cyclists can see the well-known Shuanglang town with its distinctive streets and the Feiyan Temple that was built by Nanzhao Kingdom (AD 738-937).