Sweet story of success
By Chen Meiling | China Daily | Updated: 2019-05-04 08:15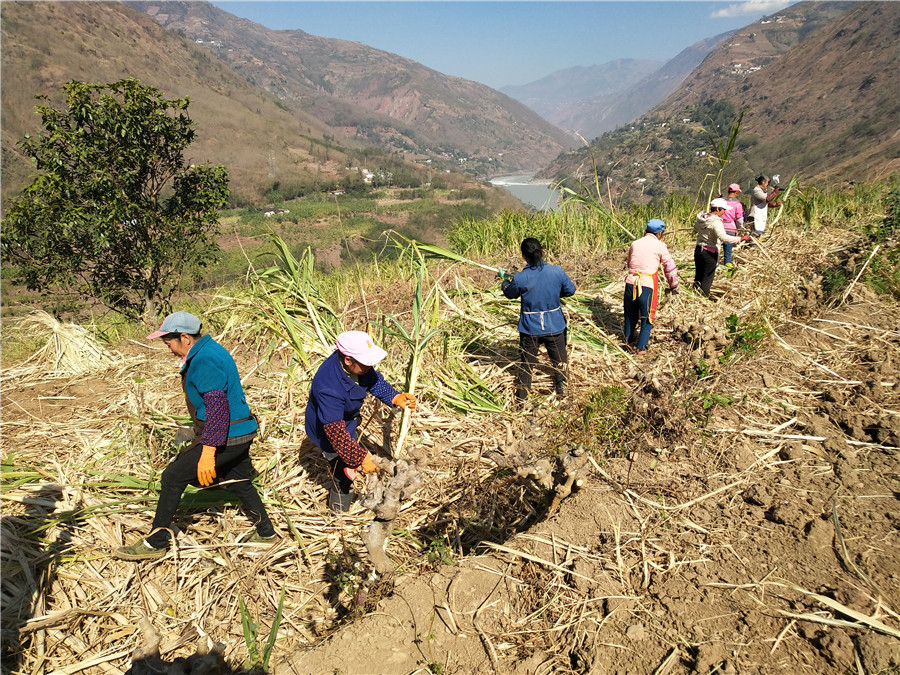 Entrepreneur uses sugarcane grown in Yunnan village to help alleviate poverty, Chen Meiling reports.
Wan Jixiang could have made a fortune as an owner of five restaurants, but he chose to take the hard way - to develop a brown sugar business in his hometown, Yuba village, a poverty-stricken area in Qiaojia county, in Yunnan province.
Having experienced the bitterness of poverty, Wan, now the Party chief of Yuba, aims to improve the lives of his fellow residents by making use of its sugarcane and unique sugar-making technique.
It's not enough to help only one person get rich, he says. "My dream is to bring wealth to all the villagers," the 46-year-old said at a recent funding ceremony in Beijing.
In late March, Wan was named one of the 100 rural representatives who had made significant contributions to the country's poverty alleviation efforts in 2018.
The nationwide selection was jointly organized by the China Soong Ching Ling Foundation, People's Daily and Ping An Insurance (Group) Company of China.
Wan's father passed away when he was 13, leaving his mother to take care of six children.
At the age of 18, Wan started to work away from home to help feed the family. He spent seven years as construction and stainless steel worker, and another seven years building up a catering business with an annual profit of around 10 million yuan ($1.49 million).
In 2010, Wan returned to the village where he grew up, lured by local policies to encourage native entrepreneurs to participate in rural revitalization.
Yuba village is a major production base for "small-bowl" brown sugar, a 200-year-old intangible cultural heritage of Yunnan province.
To make the sugar, sugarcane juice is first boiled and stirred and then poured into small bowls to cool down - giving it unique aroma and taste.
About 67 hectares of land in the village produces about 8,000 metric tons of sugarcane and 100 tons of brown sugar every year through 12 processing workshops run by the villagers.
However, due to poor transportation and a lack of standardized processing, "small-bowl" brown sugar is sold only in the surrounding areas.
To solve this problem, Wan and his team set up a cooperative to purchase brown sugar from the villagers and help sell it through online and offline channels.
Villagers who invest in the operation become shareholders and can earn dividends.
Wan has also registered a trademark called "Yuba" for the brown sugar, produced a packaging design and expanded the sales of brown sugar to restaurants and stores in the county.