Sweet story of success
By Chen Meiling | China Daily | Updated: 2019-05-04 08:15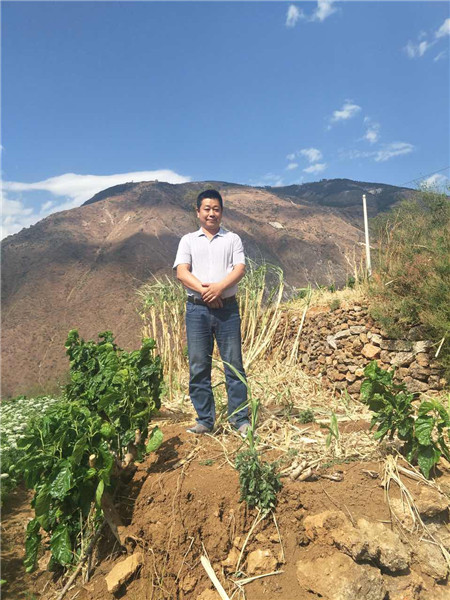 Since January, more than 5 tons of brown sugar have been sold, earning 120,000 yuan. And the annual income of the local people has increased from about 1,000 yuan to 3,500 yuan, according to Wan.
Villager Yan Changgui, 46, and his family used to live off the sugarcane crop and by doing menial work.
Then, in 2017, he developed cancer, making life more difficult for his family. But thanks to money from the cooperative, medical help from the government, a basic living allowance and free tuition for his child, he has been able to manage.
Recently, the village faced a new challenge when it was announced that all the processing workshops, as well as 40 percent of sugarcane planting areas, were to be taken over by 2020, to make space for the construction of the Baihetan hydropower station - the country's second-largest hydropower station after the Three Gorges project in Hubei province.
However, Wan saw a business opportunity here.
He now plans to use about 200 hectares of farmland to grow sugarcane, set up a cattle farm and establish a new brown sugar processing factory.
"Villagers can now earn a stable income by working at the farm and factory or by receiving dividends from land shares. And the residual crop from the sugar processing can be used to feed cattle," he says. "Besides, a processing factory can help us to get a food production license and take our brand to big supermarkets in other cities."
The villagers have received a government grant of up to 5 million yuan for the project.
Despite Wan's efforts, there are still people who doubt the cooperative, which upsets Wan's supporters like Liu Ronghua, 30, who has worked in the village since 2017.
But Liu, who is the only village official in Yuba with an undergraduate education, is certain the cooperative is working hard to alleviate poverty.
Recalling his disappointments, Liu says he was once asking villagers to join the cooperative as shareholders when some of them interrupted him with questions and said: "I will consider it if the cooperative performs well."
Wan often spends sleepless nights thinking ways to persuade villagers to join the project.
Speaking about his experiences, he says: "At first, they don't believe me, so I tell them if we don't change, this place will always be poor. And I promise them a different future."
Liu says Wan has won high praise from villagers because he has proved himself trustworthy as a person who is willing to help others regardless of his own profit.