With vigorous growth momentum, more Chinese firms go public in US
Xinhua | Updated: 2019-05-05 14:02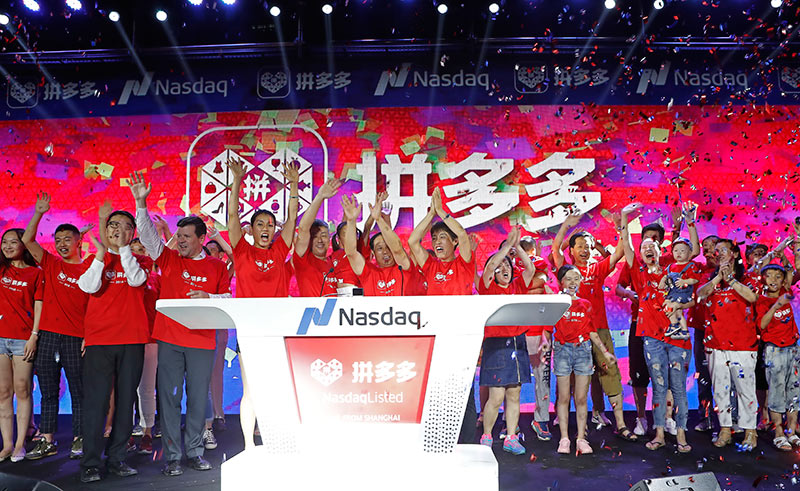 CONTINUE TO BE HOT
Wang Qiuli, CEO of ATIF, told Xinhua that the company is expecting more businesses from a rising number of Chinese companies looking to be listed on the US stock market.
"I believe that the second half of the year will continue to be hot (for Chinese IPOs), because the US capital market, with the open market and perfect system, has more than 50 percent of the global investment funds and 60 percent of the global trading volume happens here," Wang said.
As for the performance of US-listed Chinese stocks in general, McCooey said they "are performing very well and I think they'll continue to overall perform well."
He gave the example of Pinduoduo, which first raised $1.63 billion in the US market last July and then gathered $1.8 billion at a 40 percent higher valuation six months later, calling the performance "a great success story."
"I think that goes to the fact of strong performance of good companies from China, who can raise a tremendous amount of money," he elaborated. "We just had iQiyi come back to the market to raise a couple of billion dollars to continue to fuel their growth."
In this aspect, ATIF CEO Wang pointed out that China's upgrading macro business environment has empowered the development of Chinese companies, especially small- and medium-sized enterprises (SMEs).
"China's political stability, all-round economic development, and the progress made in trade negotiations between China and the United States stimulate the healthy development of SMEs," Wang said.
"In addition, China's Belt and Road Initiative has strengthened the economic exchanges between China and its neighboring countries, and promoted the all-round development of the economy," the CEO noted.
"China's 1.4 billion population has created the largest market in the world," Wang added. "The overall rise of China's biotechnology industry and Internet industry will also comprehensively help the development of SMEs."