Venezuela official says five dead and 233 detained in coup attempt
China Daily | Updated: 2019-05-08 09:44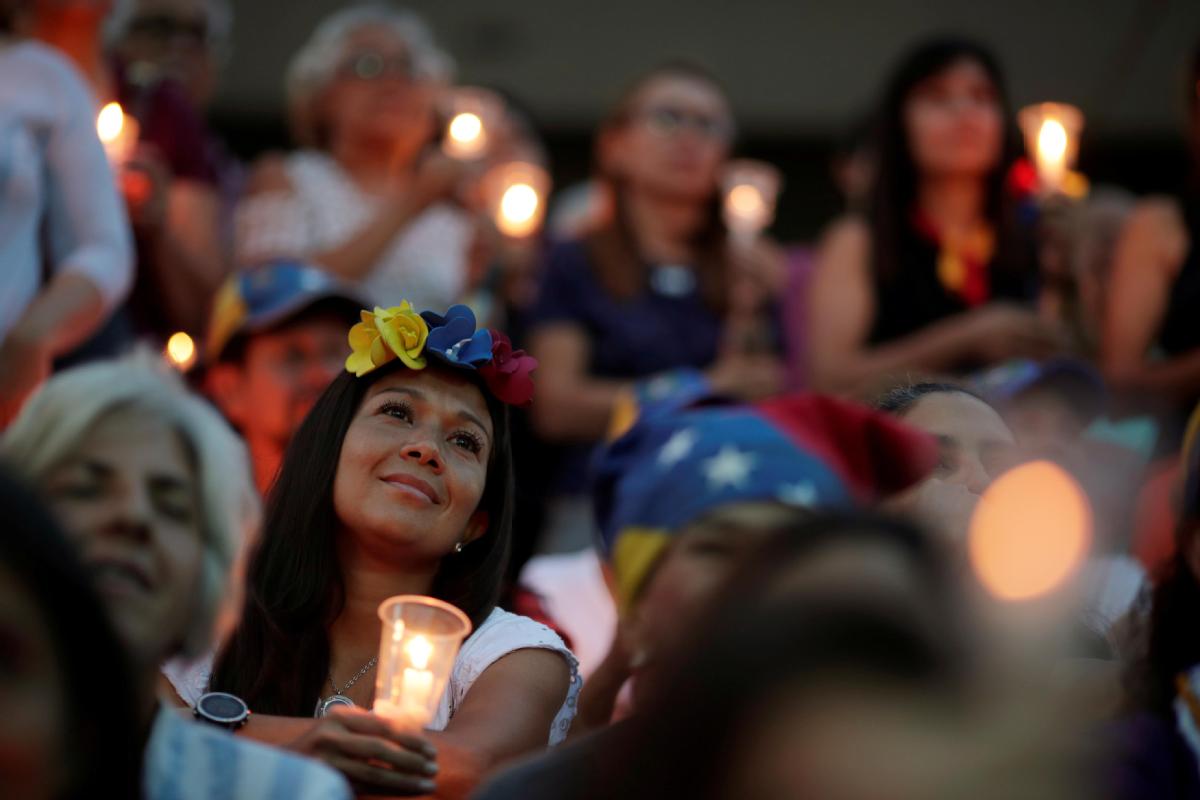 CARACAS, Venezuela - At least five people were killed and around 233 people arrested after the April 30 coup attempt in Venezuela, Venezuela's Prosecutor General Tarek William Saab said on Monday.
In an interview with local television, Saab said that the coup attempt was carried out through a call by opposition leaders Leopoldo Lopez and Juan Guaido, backed by renegade soldiers.
The Public Prosecutor's Office has so far issued 18 arrest warrants, some for military officers, the prosecutor general said.
"What happened on April 30 was an open call for a coup d'etat, to topple a legitimately established government, to bathe a country in blood, violating human rights," he said.
The prosecutor general said that among the soldiers who participated in the attempted coup was the former head of the detachment of the Bolivarian National Guard in the Federal Legislative Palace, Ilich Sanchez Farias.
Investigating authorities have determined that Sanchez Farias tricked his troops, calling for "a routine operation, and he took them to the Altamira Distribuidor Road in Caracas, where they met with Guaido and Leopoldo Lopez", he added.
Saab considered the reactions of some governments against the attempted military coup to be positive, saying that this "means that peace is winning, we're going to have a dialogue".
Meeting in Finland
Meanwhile, US Secretary of State Mike Pompeo and Russian Foreign Minister Sergey Lavrov discussed the issue of Venezuela in Finland on Monday.
The two had a meeting during the 11th Ministerial Meeting of the Arctic Council, which was held in Rovaniemi, Finland.
Pompeo said that his meeting with Lavrov covered a wide range of issues, calling it "a good conversation", according to a news release issued by the State Department.
Pompeo revealed that he made clear to Lavrov that Venezuelans should not have "any foreign party running their country or involved in their country on a consistent basis in a military way".
"We want the Cubans out …Russia's military out," Pompeo said, adding Washington and Moscow would have further conversations.
For his part, Lavrov said that Moscow opposed a military solution to the Venezuelan crisis.
"We are categorically against a military action in violation of international law anywhere. The use of force can only be authorized by the UN Security Council, or it can be used in response to aggression against a sovereign state," Lavrov was quoted a Russian Foreign Ministry news release as telling reporters after his meeting with Pompeo.
Xinhua