Nation set to become the brightest sci-fi star
Share - WeChat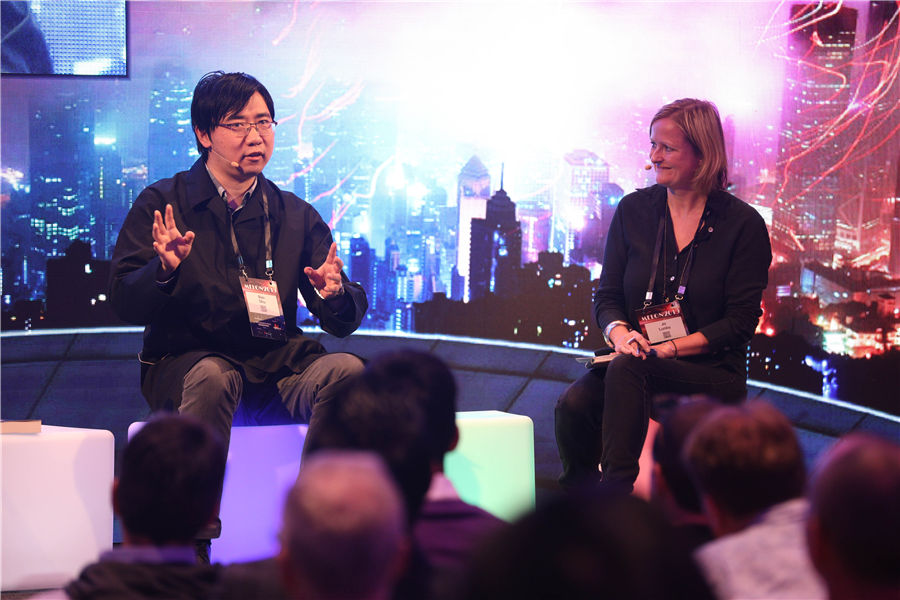 Global readership
Readers from other countries have shown considerable interest in fiction based on this "Chinese reality", enjoying a sense of the exotic, but also the intimate.
Rizwan Virk, a computer scientist at the Massachusetts Institute of Technology, was intrigued after reading The Three-Body Problem. "It was interesting because it was centered in China, but we are used to science fiction centered in the United States," he said.
Western audiences are accustomed to sci-fi that revolves around the US or groups like the United Nations, but they wonder about the possibilities when other governments, such as China's, communicate with aliens in movies or games, he added.
As a rapidly transforming nation with an immense population, booming technology and a unique culture, China is fast becoming a major wellspring of sci-fi material.
Chen said most of his inspiration comes from real life, and he is particularly alert to technology and its role in daily life. He is fascinated by the way social interaction has been reshaped by mobile phones and also by how artificial intelligence has been adapted for different life scenarios.
Chen used to work as a product marketing manager for tech giants, including Google and Baidu, which gave him a chance to get a first-hand glimpse of applications for the most advanced technology.
"In tech companies like Google and Baidu, there are workshops designed to cultivate people's imaginations," he said.
His experiences in the high-tech sector provided the predominant theme in his work: the relationship between rapid technological advance and people's daily lives.
In a collection of six short stories, The Algorithm for Life, Chen discussed technologies that challenge the ethical and moral standards of contemporary society, such as memory erasure, gene editing and human hibernation.
Some of his topics prefigured real life - for example, a year after he finished the book, controversy erupted over the world's first gene-edited babies.