Nation set to become the brightest sci-fi star
Share - WeChat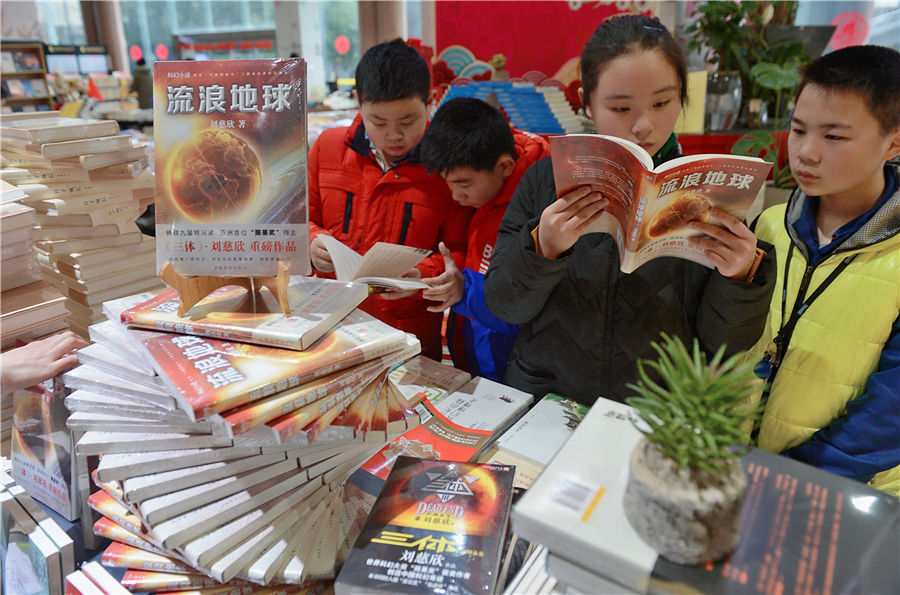 'Fan book' to best-seller
One of Chen's contemporaries is Li Jun, who writes under the pen name Baoshu.
"China is undergoing rapid development. People are confused about the future. That provides a foundation for the development of sci-fi," Baoshu said, adding that the genre can satisfy people's innate desire to explore the unknown.
This year, Baoshu's book The Redemption of Time was published in the US by Tor Books, and in the United Kingdom by House of Zeus, both top-flight publishers in their countries.
The novel was originally a "fan book" for the Hugo-award winning trilogy Remembrance of Earth's Past - usually known by the name of the first volume The Three-Body Problem - an epic tale about Earth making contact with an alien civilization.
The trilogy, which has been published in 11 languages since 2014, has won fans around the globe, including former US president Barack Obama.
The work, by Liu Cixin, was originally published in serial form in Science Fiction World, China's best-established sci-fi magazine, in 2005. Three years later, the first two volumes - The Three-Body Problem and The Dark Forest - were published in book form and quickly became sensations in China.