New Beijing airport completes four test flights
Share - WeChat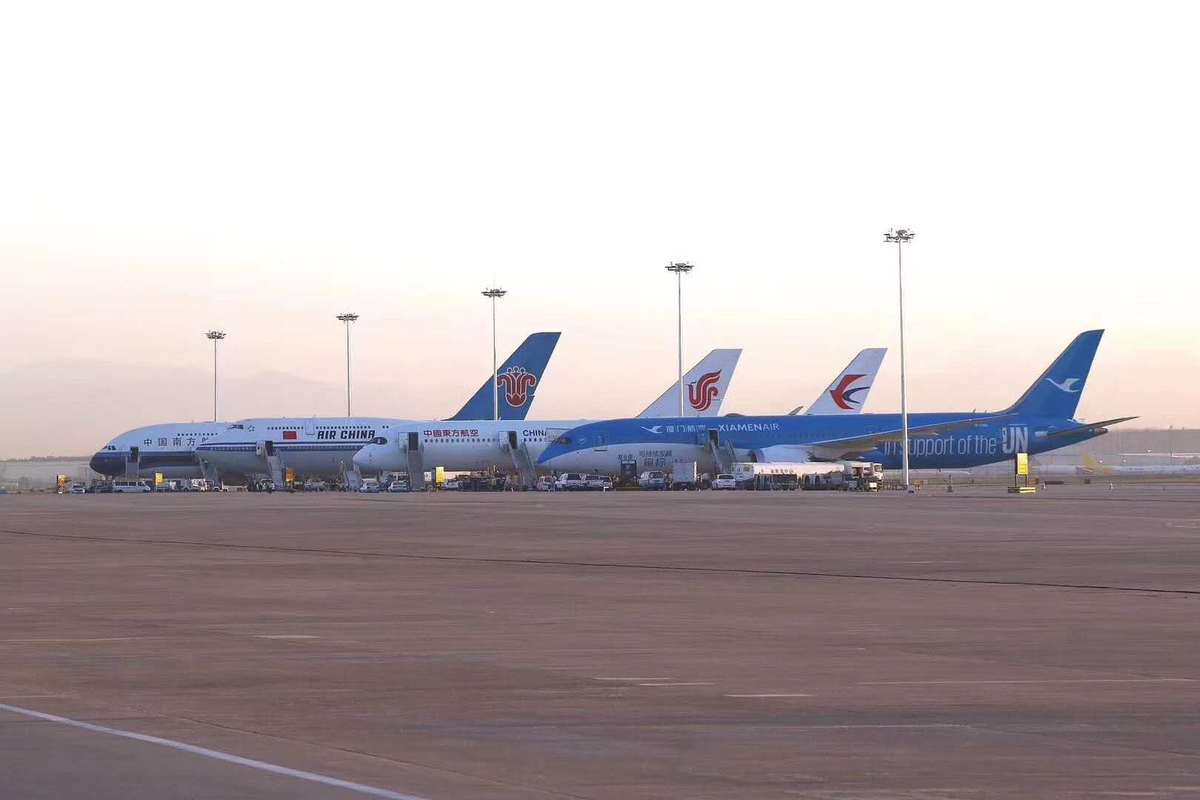 Beijing's new airport saw four passenger planes completing test flights Monday morning.
Air China, China Eastern Airlines and China Southern Airlines respectively dispatched flagship models Boeing 747-8, Airbus 350-900 and A380. Meanwhile, Xiamen Airlines sent a Boeing 787-9 to take part in the test flights.
At 9 am, the A380 from China Southern Airlines made the first flight, taking off from Beijing Capital International Airport in the northeastern part of the city. At 9:30 am, the plane landed smoothly on the western runway at Beijing Daxing International Airport.
Xiamen Airlines' Boeing 787-9 finished the last of the four flights, touching down at the new airport at around 9:46 am.
Beijing Daxing International Airport is scheduled to be completed June 30 and open Sept 30. It aims to meet the country's surging air service demands and relieve the flight pressure at Beijing Capital International Airport.
The new airport, located at the junction of Beijing's Daxing district and Langfang, a city in neighboring Hebei province, is expected to handle 45 million passengers annually by 2021 and 72 million by 2025.