China raises tariffs on US in response
Share - WeChat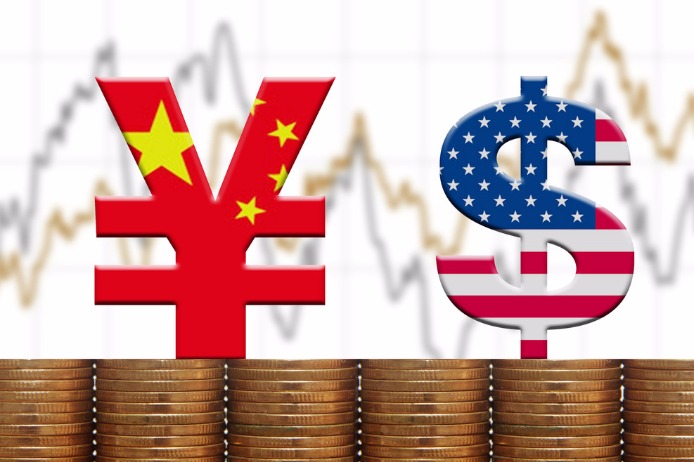 Move shows Beijing's resolve to safeguard its interests, legitimate rights, experts say
China said late on Monday that it will increase tariffs on the bulk of $60 billion of US imports to three categories of rates between 10 percent and 25 percent.
For the rest of the US imports, the duty rate remains at 5 percent, according to a statement released by the Customs Tariff Commission of the State Council.
The tariffs will hit around 5,000 products such as food, chemicals and auto parts, and are due to take effect on June 1, the commission said.
In a separate statement on Monday, the commission said it will be open to tariff exemption applications for part of qualified US imports.
This is China's latest response to the additional US tariffs on $200 billion of Chinese goods, which were implemented on Friday morning.
The move fully demonstrates Beijing's firm determination to defend its due interests and legitimate rights in international trade and economic cooperation, according to analysts.
The US has totally ignored the fact that China has been eager to resolve trade and economic issues through high-level official talks and pledged to further expand market access for global businesses, said Liang Ming, a senior researcher at the Chinese Academy of International Trade and Economic Cooperation.
China has emphasized that the US should not use the tariff method. That is not just for China's benefit; it is the rational choice any country would make when facing unreasonable requests in trade, said Dong Yan, director of the international trade office at the Institute of World Economics and Politics under the Chinese Academy of Social Sciences.
If the escalation of the bilateral trade dispute is not a short detour before reaching a deal sooner or later, then the economic impact for consumers in China and the US, as well as other parts of the world, will be fairly costly, said Chen Wenling, chief economist at the China Center for International Economic Exchanges.
Whether they buy finished products or goods made from raw materials and components, the tariffs still exist, Chen said.
The escalation will make goods produced by both countries less competitive and cause large-scale job losses, said Chen.
Wei Jianguo, former vice-minister of commerce, said economic conflicts and trade friction between China and the US that draw global attention will happen from time to time in the future, and these should be rationally regarded and prepared for.