New nuclear deal should be based on reality
By Liu Jianna | China Daily | Updated: 2019-05-14 07:33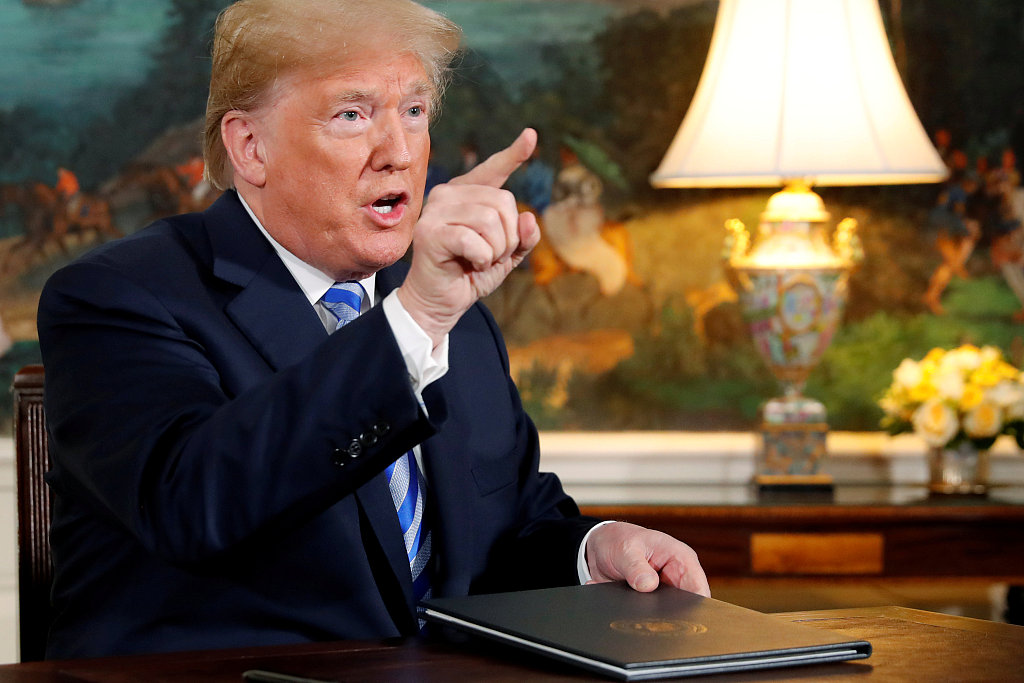 Editor's Note: The United States has proposed to work out a three-way nuclear deal with Russia and China to succeed New START (Strategic Arms Reduction Treaty) when it expires in 2021. But Chinese Foreign Ministry spokesman Geng Shuang made it clear that China will not participate in any negotiation for a trilateral nuclear disarmament agreement. Two experts share their views on the issue with China Daily's Liu Jianna. Excerpts follow:
Small nuclear arsenal makes China unsuitable for talks
The US is in a hurry to work out a trilateral nuclear deal not only to maintain its advantage in the security and nuclear fields but also to weaken China's nuclear deterrent.
Let's be clear, the mask of promoting world security aside, the US and Russia want to reduce their nuclear arsenals because maintaining them is proving to be a big drain on their coffers.
Besides, the US and Russia both are developing conventional prompt-strike capabilities with new-concept weapons, including directed-energy and laser weapons. So their national strength and security will not be undermined even if they reduce their nuclear arsenals.
Instead, the move will help free huge amounts of funds and resources which they can divert to the other sectors and enjoy the resultant benefits.
Overburdened by their nuclear arsenals, the US is in no position to ask China or other nuclear countries that still have many developmental problems, including poverty, to solve, to reduce their nuclear arms. Given China's defensive nuclear strategy, it has to maintain a basic, if not complete, nuclear arsenal in order to safeguard its sovereignty and territorial integrity.
Also, China is the first country to pledge that it will not be the first to use nuclear weapons under any circumstances and will never use nuclear weapons against a non-nuclear country or region. Apart from this, the fact that China has the smallest nuclear arsenal among the five permanent UN Security Council members and uses relatively less advanced nuclear technology should be enough to stop the world powers from misleading the public and labeling China as a nuclear power comparable to them.
China still needs to strengthen its nuclear deterrent to ensure it has the basic reliable nuclear counterattack capabilities to safeguard the security of the country and its people. China should never loose track of its own realities and be tricked into reducing its already small nuclear arsenal.
Rear Admiral Yang Yi, former director general of the Institute of Strategic Studies, National Defense University PLA
Approach negotiations with an open mind
The US' proposal to arrange for a trilateral, even multilateral, nuclear disarmament deal indicates it wants to strengthen its military to avoid being overtaken by other countries, China in particular. It also shows that the US is eager to start a new round of arms control and disarmament negotiations, in an attempt to reshape the international security system and play the leading role in making new rules for global arms control at a time when the disarmament regime established during the Cold War era is collapsing.
In spite of its absolute advantage in military power, the US can feel the pressure from China and Russia when it comes to hypersonic, anti-satellite and electromagnetic pulse weapons, medium-range missiles and military applications for artificial intelligence. While its military expenditure is less than one-tenth of the US and the scale of strategic balance tipped toward the US, Russia hopes to maintain the "asymmetrical balance" with the superpower and restrain "new players" that have come to the fore in field of military by virtue of a new international arms control system.
Confronted with rising public opinion pressure, which is highly likely to translate into specific drastic measures, China could be cornered into passively accepting the new arms control regime. Therefore, China would do good to take part in the negotiations from the very beginning.
In the new round of negotiations, China is certain to be the focus given other countries' increasing vigilance toward it. So it should be mentally, technologically and strategically prepared for international arms control cooperation and maintain a fine balance between safeguarding the country's core interests and undertaking international responsibilities.
Feng Yujun, deputy dean of the Institute of International Studies and director of Russia-Central Asia Research Center of Fudan University
The views don't necessarily represent those of China Daily.