President meets with foreign leaders
Editor's Note: President Xi Jinping held several bilateral talks on Tuesday with foreign leaders attending the Conference on Dialogue of Asian Civilizations, which opens in Beijing on Wednesday. The following are highlights of their meetings.
Sri Lanka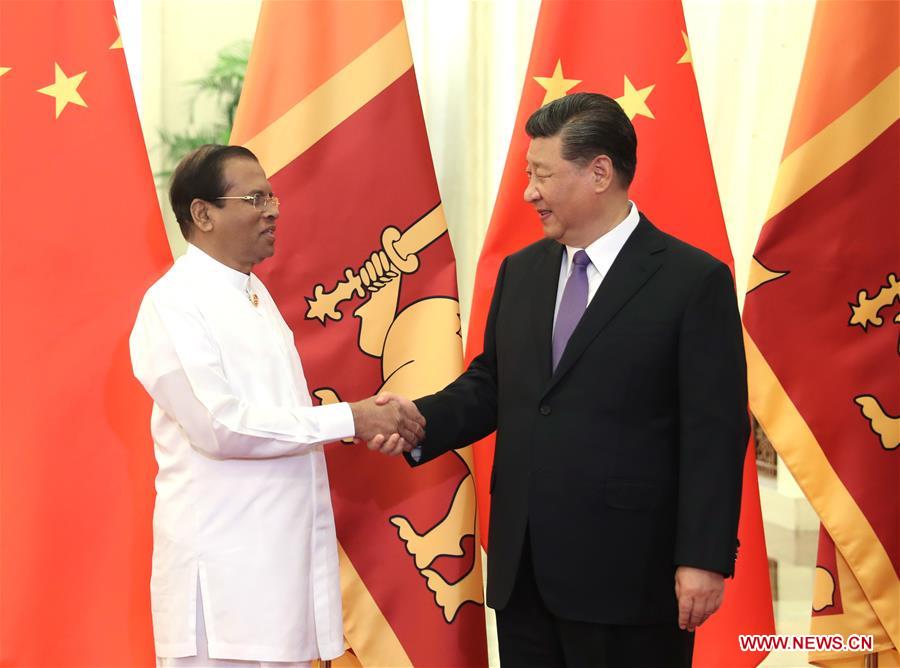 China will support Sri Lanka in its fight against terrorism and help the country to improve its capacity building in this regard, President Xi Jinping said while meeting with Sri Lankan President Maithripala Sirisena.
Xi said China strongly condemns the series of terrorist attacks in Sri Lanka last month, and is ready to stand firmly with its government and people in safeguarding national security and stability.
China and Sri Lanka are good neighbors and good partners, and China is willing to keep moving forward with their strategic cooperative partnership, which features sincere mutual trust and long-standing friendship, he said.
He called upon both sides to maintain frequent high-level exchanges and offer steadfast support to each other.
The joint building of the Belt and Road and cooperation in major programs should be pushed forward in a concrete manner, he said, adding that programs that benefit the Sri Lankan people should also be accelerated.
He also urged both sides to deepen cooperation in security and law enforcement, and jointly cope with nontraditional security threats.
Xi also expressed his hope that Sri Lanka can make good use of the platform of the Conference on Dialogue of Asian Civilizations to showcase the country's Buddhist civilization and diversified culture.
Sirisena offered his condolences with regard to the Chinese citizens who died from the terrorist attack last month, as well as his appreciation of China's firm support for Sri Lanka's counterterrorism efforts.
Sri Lanka has always prioritized the development of bilateral relation, and is willing to step up Belt and Road cooperation with China, he said.