PBOC sells offshore bills worth $2.9b in Hong Kong
By Chen Jia | China Daily | Updated: 2019-05-16 09:23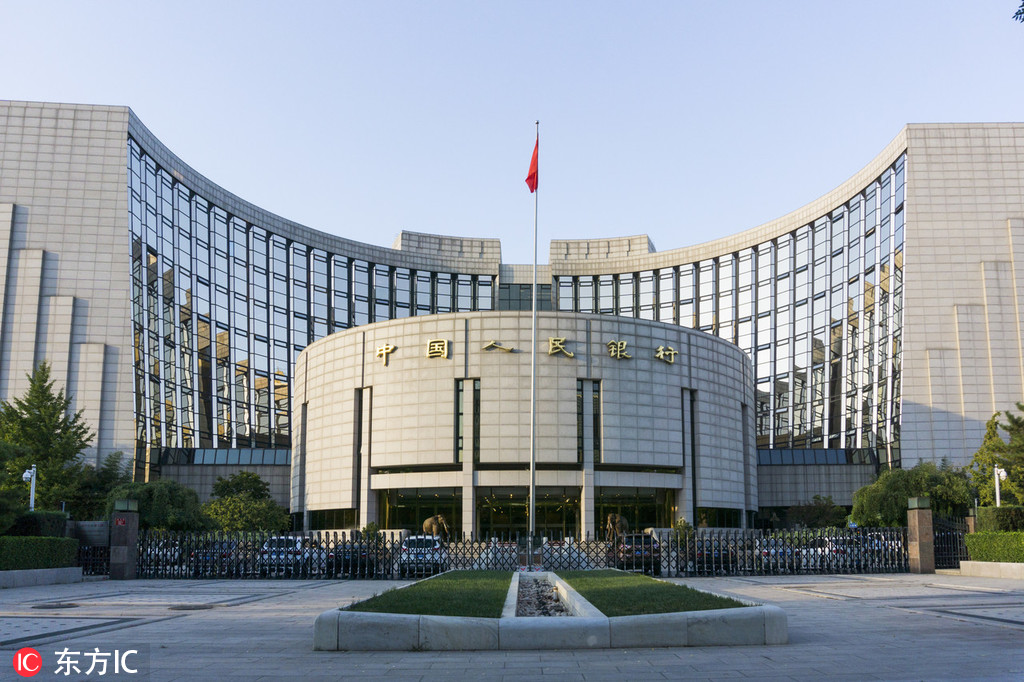 The People's Bank of China, the central bank, has enriched its monetary policy tools in the offshore market to better manage yuan liquidity and stabilize its value, as trade friction continued to impose pressure on the Chinese currency.
The PBOC sold 20 billion yuan ($2.91 billion) of bills in Hong Kong on Wednesday, its third sale of offshore yuan bonds in the city. Of this, 10 billion yuan worth of bills are for three months at an interest rate of 3 percent, while the balance are one-year bills at an interest rate of 3.1 percent.
Investors including commercial banks, investment banks, central banks, funds and international financing institutions submitted bids of more than 100 billion yuan, the PBOC said.
The offshore yuan has depreciated by nearly 2.6 percent from May 1, and touched 6.9184 per dollar on Monday, close to a five-month low. Yuan volatility increased after the United States imposed additional tariffs on Chinese imports.
The bill issuance, however, helped the yuan recover with spot exchange rates firming up by 146 basis points.
Central bank bills are debt-financing instruments through which the monetary authorities can absorb funds from investors and tighten liquidity. The issuance of these bills can lift the offshore market interest rates and increase costs if speculators short the yuan, especially when the currency is under pressure.
Central bank officials said earlier the monetary tool kit has been prepared to deal with rising external uncertainties, including tools for maintaining a stable foreign exchange rate. They reiterated that currency depreciation is excluded from the measures dealing with trade issues.
Sino-US trade friction will not influence the yuan's exchange rate mechanism, and a stable macroeconomic foundation could help avoid large fluctuations, Zhang Zhixiang, former director of the international department at the PBOC, told China Daily.
"Further opening-up and reform will continue, and in the meantime, financial regulation needs to improve to prevent systemic financial risks," said Zhang.
The PBOC's first yuan-denominated bond sale in the Hong Kong market was in November of last year. The central bank has raised 60 billion yuan so far from the bond issuances.
The move will improve the yuan yield curve in the region and help in yuan internationalization, said a statement on the PBOC website.
Zhou Hao, a senior economist with German lender Commerzbank, said the offshore central bank bill issuance will help stabilize the yuan exchange rate and reduce shocks from shorting the yuan. Other efficient tools also include the "countercyclical factor" in the central bank's foreign exchange rate management framework and the risk reserves fund for foreign exchange forwards.