Procession of Jeeps, robots turn out to honor school hero
China Daily | Updated: 2019-05-17 00:13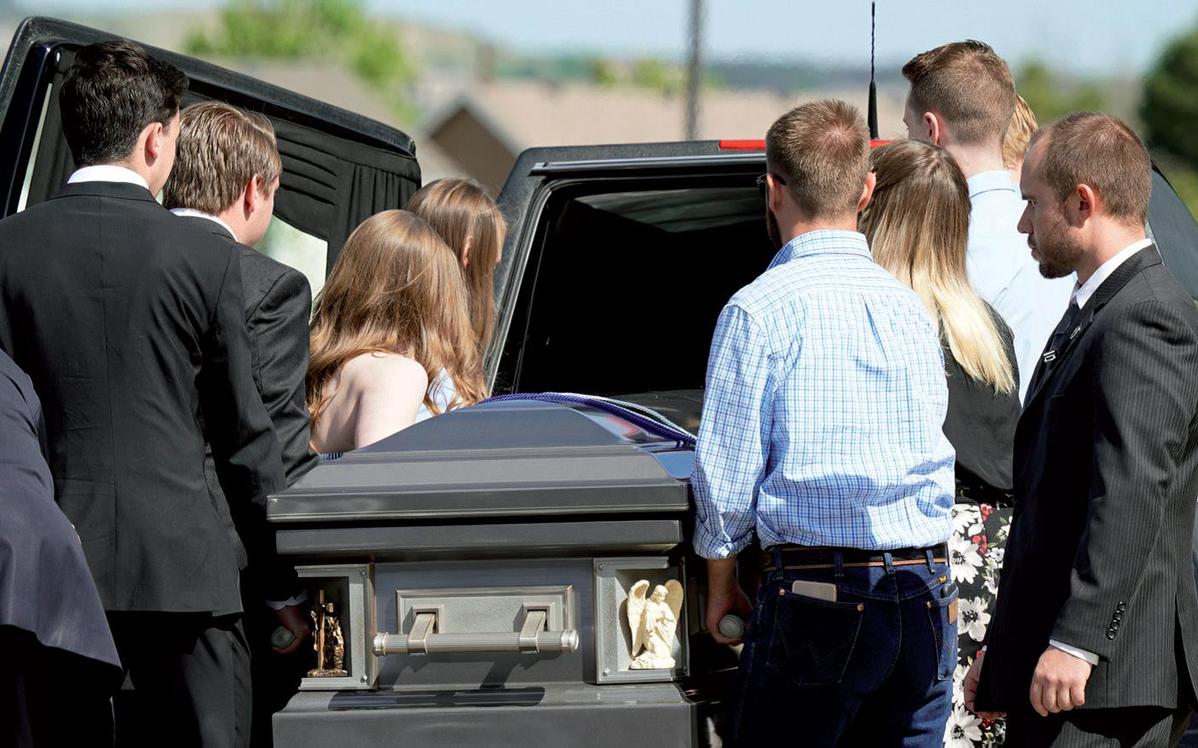 Outside the church in suburban Denver, robots were lined up.
Inside, about 2,000 people filled the Cherry Hills Community Church in Highlands Ranch on Wednesday to celebrate the life of Kendrick Castillo, the student killed on May 7 while trying to stop one of two gunmen at his Colorado school.
And outside, more than 800 Jeeps joined the funeral procession, their drivers showing their appreciation for Castillo's heroism.
Castillo loved his Jeep and off-roading with it. He saved his money to buy it.
The robots outside the church were in recognition of 18-year-old Castillo's love of robotics. With a passion for tinkering, he was a member of the school robotics club.
Castillo and two other students have been credited with disrupting the attack by tackling one of the gunmen. Eight were wounded in the shootings at the STEM School Highlands Ranch.
Governor Jared Polis declared Wednesday Kendrick Castillo Day in Colorado, writing on Twitter that his bravery wouldn't be forgotten. The governor also switched his profile photo to one of Castillo
The service was held just a few hours after the two shooting suspects appeared in court as Castillo's parents watched.
The accused gunmen, 18-year-old Devon Erickson and 16-year-old Alec McKinney, were arrested at the school and investigators say they opened fire inside using handguns. Colorado prosecutors have charged the students with murder and attempted murder and other counts and are pursuing adult charges against the younger suspect.
Prosecutors filed adult charges against McKinney Wednesday. Under Colorado law, that's the youngest age at which prosecutors can file adult charges for a serious felony without a judge's review.
McKinney's attorneys indicated they would seek a hearing to have the case moved to juvenile court.
The Associated Press contributed to this story.