World's top 10 biggest moneymakers
Share - WeChat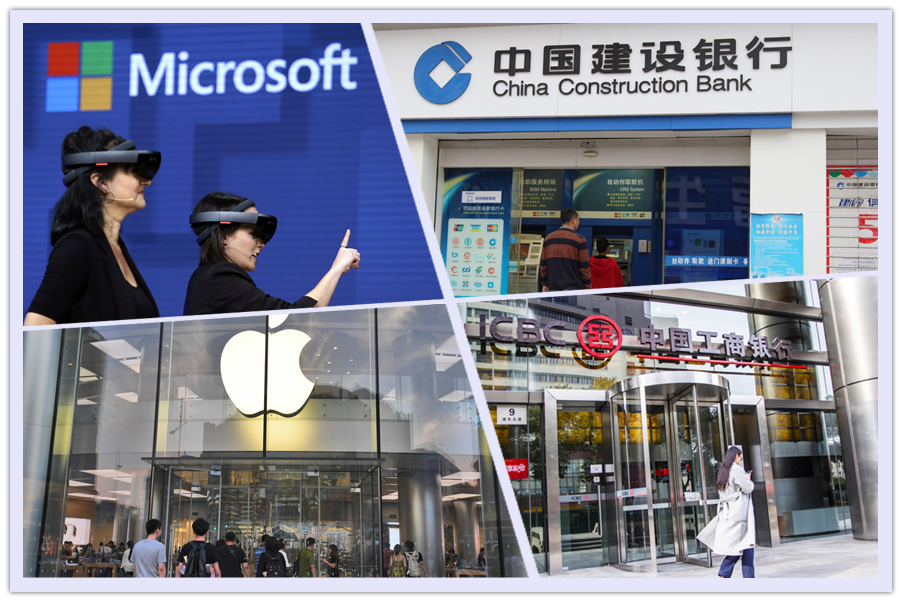 Apple was named the world's biggest moneymaker for the fourth straight year with a net income of $57.2 billion for the 12 months concluding March, according to a Bloomberg report.
The Industrial and Commercial Bank of China and China Construction Bank came in second and third in the list, with another two Chinese banks, the Agricultural Bank of China and the Bank of China, also placing in the top 10.
Let's take a look at the world's biggest moneymaking companies.