Pros and cons of housing policy for talents
By Wang Yiqing | China Daily | Updated: 2019-05-18 09:29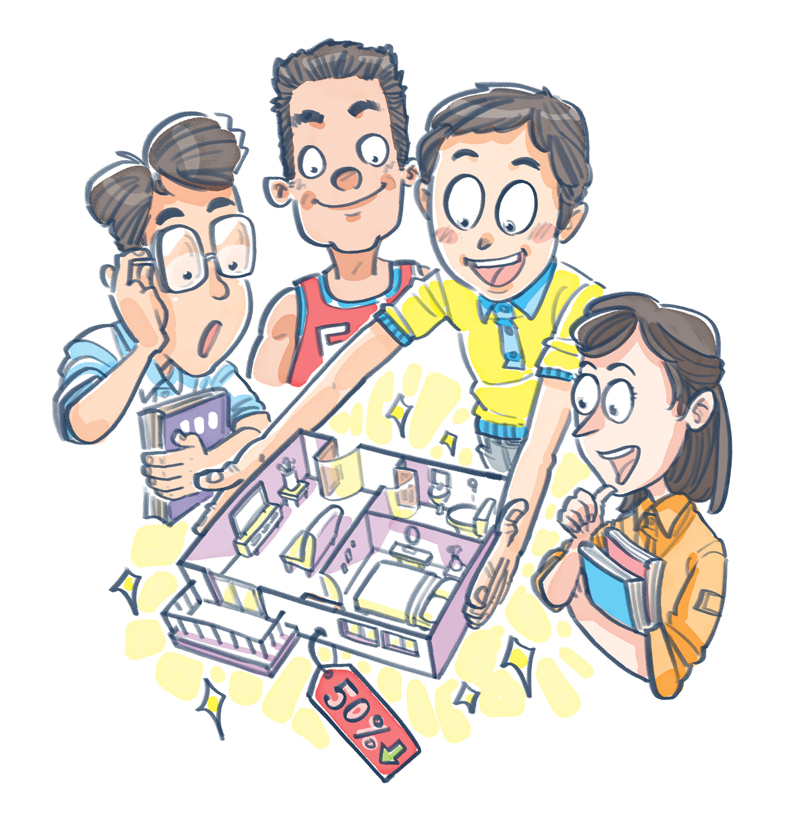 According to a report on the housing markets of 70 cities in April, which the National Bureau of Statistics released on Thursday, Hohhot, capital of the Inner Mongolia autonomous region, is exceptional in terms of rising housing prices.
Many attribute Hohhot's rising housing prices to its overtly favorable housing policy to attract talents. For example, Hohhot's latest housing plan says qualified college graduates who live and work in the city can purchase government-built affordable housing at half the market price.
The competition among second-and third-tier cities to attract talents has heated up after the National Development and Reform Commission required cities whose urban resident population was 3 million or less to completely lift the hukou (household registration) system.
Since skyrocketing housing prices have become the major obstacle for talents to stay in first-tier cities, many medium-sized cities are offering favorable housing policies, such as housing subsidy and discounts, to attract talents.
Apart from the pressure of competing with other Chinese cities of similar size, Hohhot launched a competitive preferential housing policy to attract talents mainly to solve the problems it faces. For most talents, Hohhot may not be a popular choice, because Inner Mongolia's GDP ranks 21st among the 31 provinces, autonomous regions and municipalities on the Chinese mainland, and its GDP growth rate ranking is even lower. At the city level, Hohhot's GDP growth rate was only 3.9 percent in 2018, ranking last but one on a list of 34 key cities nationwide.
Generally, the provincial or regional capital is the economic center of a province or an autonomous region. But Hohhot is an exception. Hohhot's GDP was 290.3 billion yuan ($42.18 billion) in 2018, lower than that of two other cities in Inner Mongolia-Erdos and Baotou-meaning Hohhot has little economic advantage compared even with other cities in the region.
Which shows the city faces great challenges in attracting talents. Hohhot's permanent resident population was 3.13 million in 2018, while its net annual population inflow was only about 11,000. On the other hand, aging population is becoming an increasingly serious problem for the city and is putting more pressure on its pension insurance funds.
According to the Pension Fund Actuarial Report 2019-2050, issued recently by the Center for International Social Security Studies of the Chinese Academy of Social Sciences, Inner Mongolia is one of the five provinces and regions nationwide whose pension funds may not be able to make ends meet in 2019. Therefore, attracting talents, especially youths-even if just to increase its population-has become Hohhot's top priority.
Yet the favorable housing policy, which seems to be effective in attracting talents, has aroused anxiety. This is not completely without reason, as the policy means a loosening of restrictions on housing purchase, which are widely applied to control housing prices.
In fact, Zhang Dawei, chief analyst of Centraline Property, has said the policy to attract talents might have affected the stability of the local property market, as many cities that have announced similar policies have seen a rebound in housing prices.
Hohhot has launched several policies to attract talents since last year, such as granting people with a diploma from a technical secondary school or a higher education institution permanent hukou and housing subsidy of up to 1.2 million yuan, which have helped raise housing prices in the city. The housing price data released by the NBS show the growth of housing prices in Hohhot was one of the highest among the major cities.
But some experts say the Hohhot local government's housing policy is not intended to boost the real estate market, as it has set clear limits on housing purchase to curb speculation. College graduates who already have purchased housing in Hohhot or whose parents have two or more houses in the city cannot avail of the favorable housing policy.
Also, housing earmarked for talents cannot be resold within five years of purchase. "Such regulations are aimed at curbing speculation in the property market and benefiting college graduates," says Yan Yuejin, director of Shanghai-based E-house China Research and Development Institution.
To a large extent, providing affordable housing to reduce talents' economic burden is a big advantage that many second-or third-tier cities enjoy when it comes to attracting talents. But these cities should keep in mind that such policies can easily fuel real estate speculation, so they should adopt strict measures to check speculation and create a really livable environment to hold on to the immigrant talents in the long run.
The author is a writer with China Daily.