Police dismantle illegal fundraising platforms
By Yang Zekun | China Daily | Updated: 2019-05-18 10:22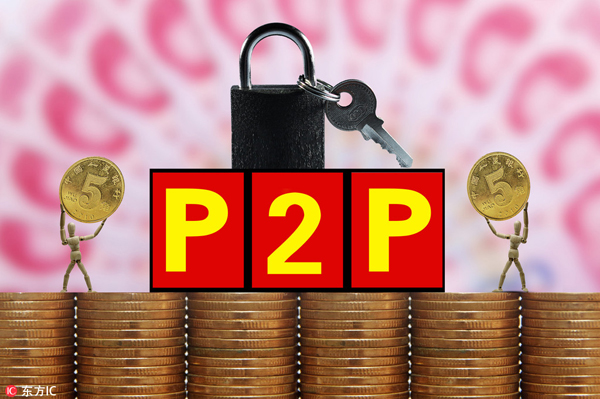 Public security authorities have destroyed over 200 cross-regional criminal networks and more than 400 peer-to-peer lending platforms suspected of illegal fundraising between the beginning of 2018 and the first quarter of 2019, according to the Ministry of Public Security.
They have also filed 19,000 illegal fundraising cases involving 410 billion yuan ($59 billion), the ministry said in a news release.
Gao Feng, director of the ministry's Economic Crime Investigation Bureau, said that illegal fundraising and related economic crimes remain a serious issue.
Cases involving over 10 billion yuan and more than 1 million investors are frequent, Gao said.
"The spread of illegal economic crimes such as illegal fundraising is also pretty fast."
To raise public awareness, educational activities were organized this week to mark the 10th national awareness day for combating and preventing economic crimes, which fell on Wednesday.
With a focus on combating and preventing illegal fundraising and pyramid schemes - two types of crime common in recent years - face-to-face consultations were organized and online presentations were launched to illustrate the methods of illegal fundraising.
The ministry also released several typical cases that were cracked during the period.
In April 2018, Shanghai police arrested eight people from Shanlin (Shanghai) Financial Information Service Co, which was involved in illegal fundraising of more than 60 billion yuan.
The company, with a registered capital of 1.2 billion yuan, adopted a physical store and online marketing to take public deposits. From October 2013, the company opened over 1,000 physical stores across the nation and trained its employees to sell financial products through advertising and telemarketing with the promise of high interest. In 2015, the company opened online financing platforms to raise money.
The company's claimed investment projects were found to have no profitability, resulting in a huge capital gap that prevented it from repaying investors' principal and interest. Last September, 53 people in the company were transferred for examination and prosecution.
Emerging fields including online lending, investment, pension services, consumer rebates, financial mutual aid and virtual currencies have become "disaster areas" for economic crimes, said Gao.
Since the collapse of P2P online lending platforms beginning last June, public security authorities have investigated and handled more than 400 illegal fundraising platforms and arrested more than 60 fugitives from 16 countries and regions.
"To grab excessive profits, the criminals keep changing and upgrading their criminal methods, which are usually strongly deceptive," he said. "Investors should be very cautious."