Swiss voters back tighter gun laws
Updated: 2019-05-20 03:36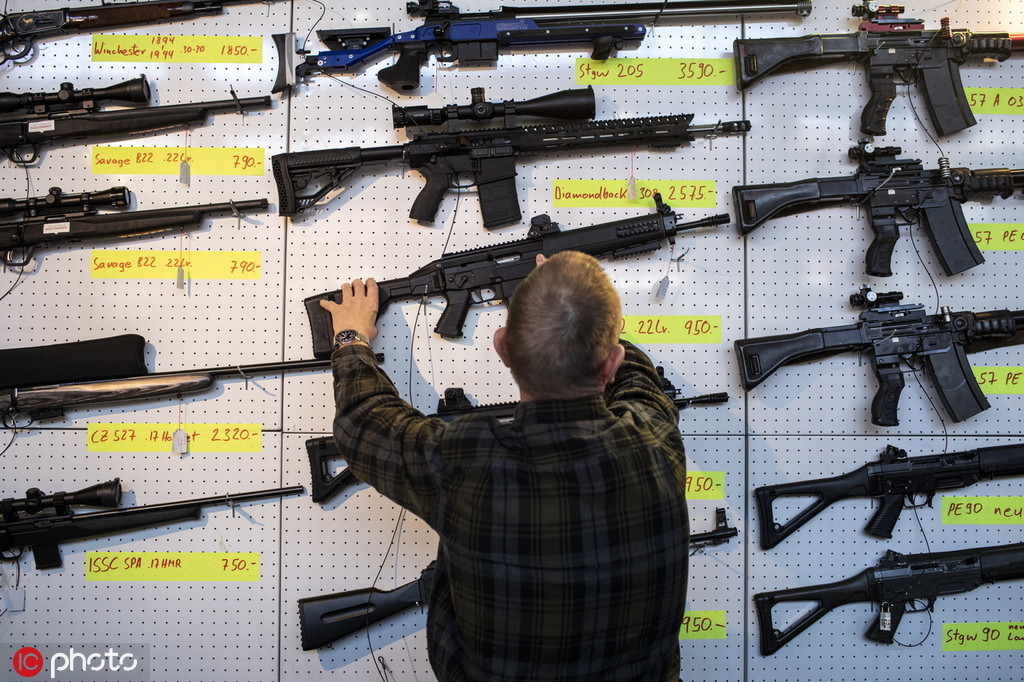 GENEVA — Swiss voters have approved a measure to tighten the Alpine nation's gun laws, bringing the country in line with many of its European partners despite the objections of local gun owners, Swiss media reported, citing official results.
Switzerland's public broadcaster said more than 63 percent of voters nationwide agreed to align with European Union firearms rules adopted two years ago after deadly attacks in France, Belgium, Germany and Britain.
The vote was part of Switzerland's regular referendums that give citizens a direct say in policymaking. It had stoked passions in a country with long, proud traditions of gun ownership and sport and target shooting. Switzerland, unlike many other European nations, allows veterans of its obligatory military service for men to take home their service weapons after tours of duty.
AP