'Game of Thrones' reaches its end, with one or two shocks left
Updated: 2019-05-20 11:26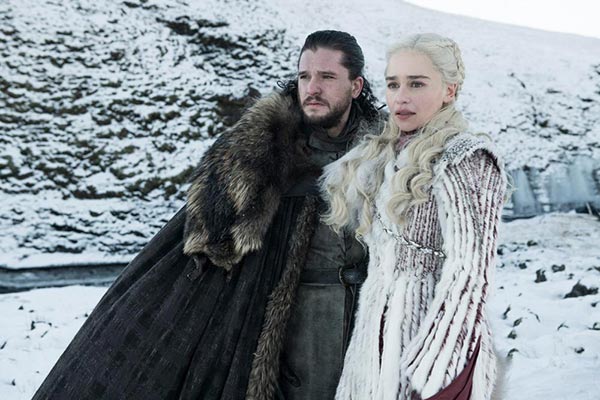 After eight seasons and 73 episodes, HBO's long-running smash Game of Thrones came to its conclusion on Sunday night, with one more shocking demise and an unlikely character named as king.
With its last episode, which ran roughly 1 hour and 20 minutes, the medieval fantasy series, based on the novels of George R.R. Martin, wrapped up the storyline for more than a dozen characters and intertwining plots.
The show's fierce competition for the fictional Iron Throne - the seat for the show's ruler, made out of hundreds of swords - ended first with a death, and an unexpected choice to rule the show's fictional kingdom of Westeros.
It brings to a conclusion a show that became the cornerstone of HBO's primetime offerings, but its final season was also its most divisive, with both fans and critics finding specific plot developments - particularly its handling of one of the primary characters - troubling.
The final season has broken records for HBO, which says it has so far averaged 43 million viewers per episode in the United States alone - an increase of 10 million over Season 7 in 2017.