Govt help vital to promoting digital reading
By Wang Kan | China Daily | Updated: 2019-05-21 07:05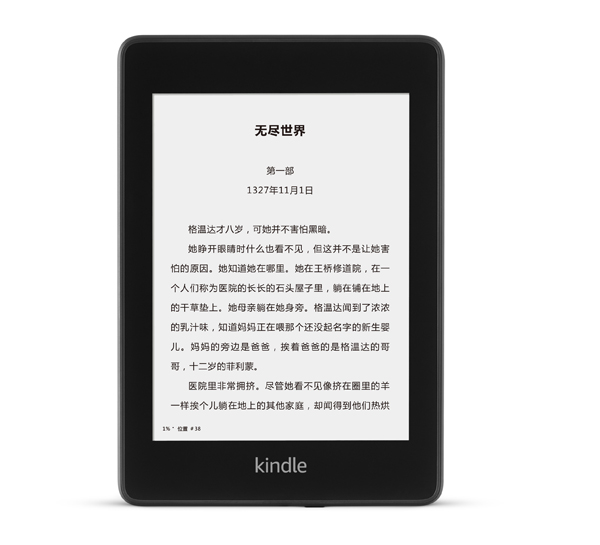 Editor's Note: The recently issued white paper on digital reading shows about 423 million Chinese read on average 12.4 digital books each last year. How does digital reading promote reading in general and influence people's reading habit? Two experts share their views on the issue with China Daily's Wang Kan. Excerpts follow:
E-books becoming increasingly popular
Reading usually refers to the experience of a person reading a book and the knowledge he or she derives from it. If a reader doesn't approach a book with an open mind, he/she may not understand the true meaning of the text.
In this age of information, digital reading is becoming increasingly popular. And some apps have significantly improved the various aspects of digital reading. For example, reading apps such as iget select valuable and culturally meaningful books for readers based on the suggestions of experts.
Which allows readers to select the right books on the subjects they are interested in. This facility is not available in the traditional catalogues for paper books found in libraries.
In addition, some digital reading apps provide concise and easily understandable introduction to books. These apps give readers an idea about not only a book's content but also its structure and cultural value.
Such apps can be seen as a kind of "knowledge service" that helps a reader to make an informed choice about the book he/she wants to read.
But despite being an exploratory reading tool, "knowledge service" is yet to be established as a model service tool for readers.
For example, the audio versions of the four classic novels of Chinese literature are like annotated audio books that give the historical background of the events and main characters of the stories, which will help the readers to better understand the theme, content and context of a story.
Besides, reading e-books is more convenient than reading paper books, not least because readers can access them even on their smartphones. But many readers still prefer paper books, because digital reading can be fragmented, and could lead to inconsistency of thinking.
Wang Qin, deputy secretary-general of the secretariat of China Audio-video and Digital Publishing Association
Digital reading offers people multiple choices
E-books provide more reading options for people, and a large number of them can be stored on an app installed on a laptop, tablet or smartphone. For instance, Migu Reading, a leading reading app, can store up to 6,000 books and therefore can meet the requirements of a large number of readers. Which means digital books have a great advantage over paper books, as they don't need any racks or bookcases to store.
As such, e-books and audio books can be used to bring education to children in remote areas, especially because unlike a paper book, an e-book or audio book can be shared by a large number of children at the same time through apps such as Migu Reading and Migu Kindle, which can customize reading services to suit different groups.
Thanks to the development of new technology such as artificial intelligence and big data, digital reading apps are attracting an increasing number of youngsters, who can more easily search for and select the type of books they want to read.
Compared with reading paper books, digital reading offers readers multiple choices. To a large extent, fragmented reading, a byproduct of the current work schedule and fast-paced lifestyle, can be seen as a supplement to systematic reading. But fragmented reading can be changed into systematic reading with the help of certain reading apps that can provide a person corelated reading materials. In this regard, government support is vital to the development of digital reading.
So governments at all levels should create an atmosphere conducive to reading, and hold theme-based reading activities to promote reading habits among the people, especially youngsters. The governments should also give policy and financial support to publishers and invest more in research and development of new technology, in order to promote digital reading.
As for the publishers, they should focus on providing both paper books and e-books for the readers, so as to increase the reading rate.
He Tongyao, public relations consultant in the general development department of Migu Digital Media Co
The views don't necessarily represent those of China Daily.