Stair climbers restoring seniors' mobility
By Kathy Zhang | China Daily | Updated: 2019-05-21 09:24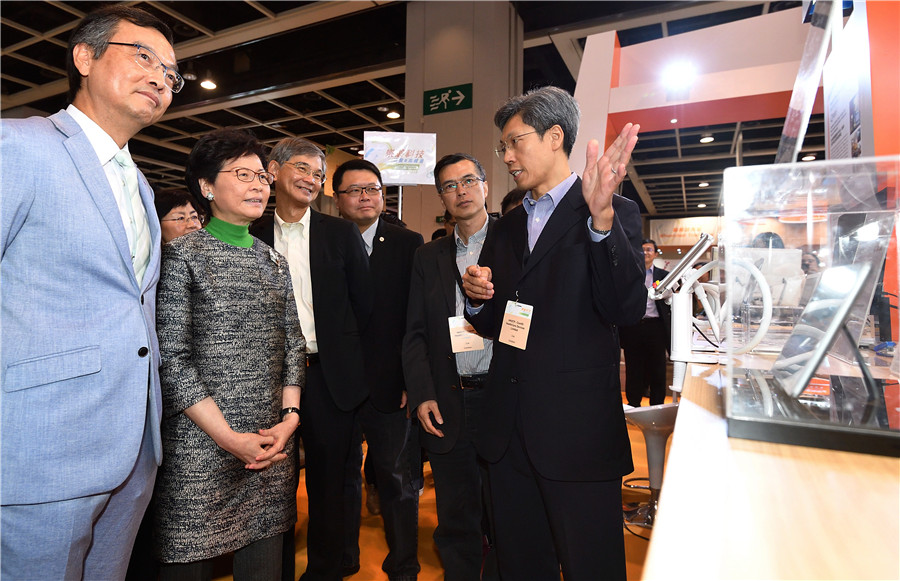 A pilot project has helped to give housebound elderly a new lease on life. Kathy Zhang reports from Hong Kong.
In January, nonagenarian Ng Lai-kuen visited her husband's grave for the first time in 15 years. Through all those years, she had been unable to climb the steep hill to the site where her husband is buried, so the trip was a dream come true.
The fulfillment of her dream was made possible by the "stair climber," an operator-assisted device with three wheels at each end of an axle that enables objects to be moved easily on steps.
The device, part of a pilot program funded by Hong Kong's service foundations, allowed Ng to be carried up 40 stairs.
The pilot project allows people in need to rent the HK $80,000($10,190) stair climber for HK $20 for a round trip and HK $10 one way.
The service is free to people who receive the government's comprehensive social security assistance, the old age living allowance or the disability allowance.
The inexpensive rental is a boon to many who are no longer able to navigate the steep hills spread across almost all of Hong Kong.
Many cemeteries are located high on hillsides that lack service elevators or other means of navigation, so a natural barrier stands in the way of many who wish to pay their respects to dead relatives.
Sylvia Cheng, the social worker responsible for taking care of Ng, said the elderly woman is barely able to stand or walk.
She lives alone and is dependent on care services provided by volunteers and social workers in the community.
Sitting in front of her husband's headstone, Ng's hand trembled as she laid flowers on the grave. "I am delighted," she said.