England shocks Denmark 3-2, Japan edges Russia at Sudirman Cup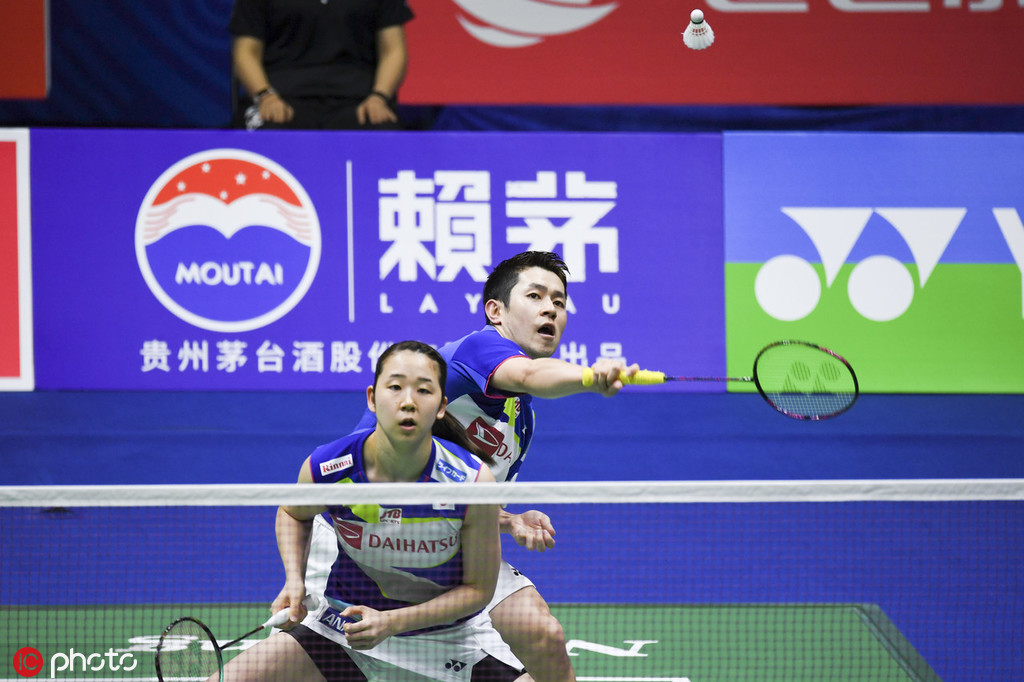 NANNING - England avoided an early exit from the Sudirman Cup with a thrilling 3-2 victory over powerhouse Denmark in Group 1B while Japan fought back to beat Russia 3-2 here on Monday.
Looking forward to be the first non-Asian champion in Sudirman Cup's 30-year history, Denmark found themselves 0-1 down after Mathias Christiansen/Sara Thygesen lost to Marcus Ellis/Lauren Smith 21-15, 20-22, 17-21 in the mixed doubles.
Former world champion Viktor Axelsen got Denmark back on the track in the men's singles, defeating Toby Penty 21-11, 13-21, 21-17 before Mia Blichfeldt beat Chloe Birch 21-11, 18-21, 21-12 in the women's singles to give Denmark a 2-1 lead.
"I felt good in the first game, but in the second my opponent got better in conditions and I was getting slow. It was a tough match for us today," said Axelsen.
However, this night was much harder than Axelsen's expectation.
England, who lost to Indonesia 4-1 in their opener, saw Marcus Ellis/Chris Langridge tie it 2-2 after an exhausting men's doubles match which lasted one hour and 38 minutes, before Chloe Birch/Lauren Smith upset Maiken Fruergaard/Sara Thygesen 21-12, 19-21, 21-11 in the women's doubles for the winners.
Early in the afternoon, top-seeded Japan came from behind to edge out Russia 3-2 in their Group 1A opener.
Japan took the lead after Takuro Hoki/Wakana Nagahara beat Rodion Alimov/Alina Davletova 21-10, 21-15 in the mixed doubles. But Vladimir Malkov shocked the 10th-ranked Kenta Nishimoto 21-18, 21-17 in the men's singles before Vladimir Ivanov and Ivan Sozonov, All England Open 2016 winners, defeated Yuta Watanabe 21-19, 21-16 in the men's doubles to put Russia ahead 2-1.
"Japan didn't send their best player in the men's singles, maybe they made a mistake. Today all of our players played well, we deserve the win," Sozonov said after the men's doubles.
Nozomi Okuhara, the winner of BWF World Championships 2017, equalized for Japan by easing past Natalia Perminova 21-6, 21-16 in the women's singles. The 2nd-ranked Yuki Fukushima and Sayaka Hirota then overwhelmed Ekaterina Bolotova and Alina Davletova 21-5, 21-16 to deliver Japan's winning point.
Japan will take on its second and last group rival Thailand on Wednesday.
In Group 1C, defending champion South Korea, who is missing star players Son Wan-ho and Sung Ji-hyun due to injury, downed Hong Kong, China 4-1 to secure a place in the quarterfinals.