Austrian Chancellor to dismiss Interior Minister Kickl
Xinhua | Updated: 2019-05-21 09:44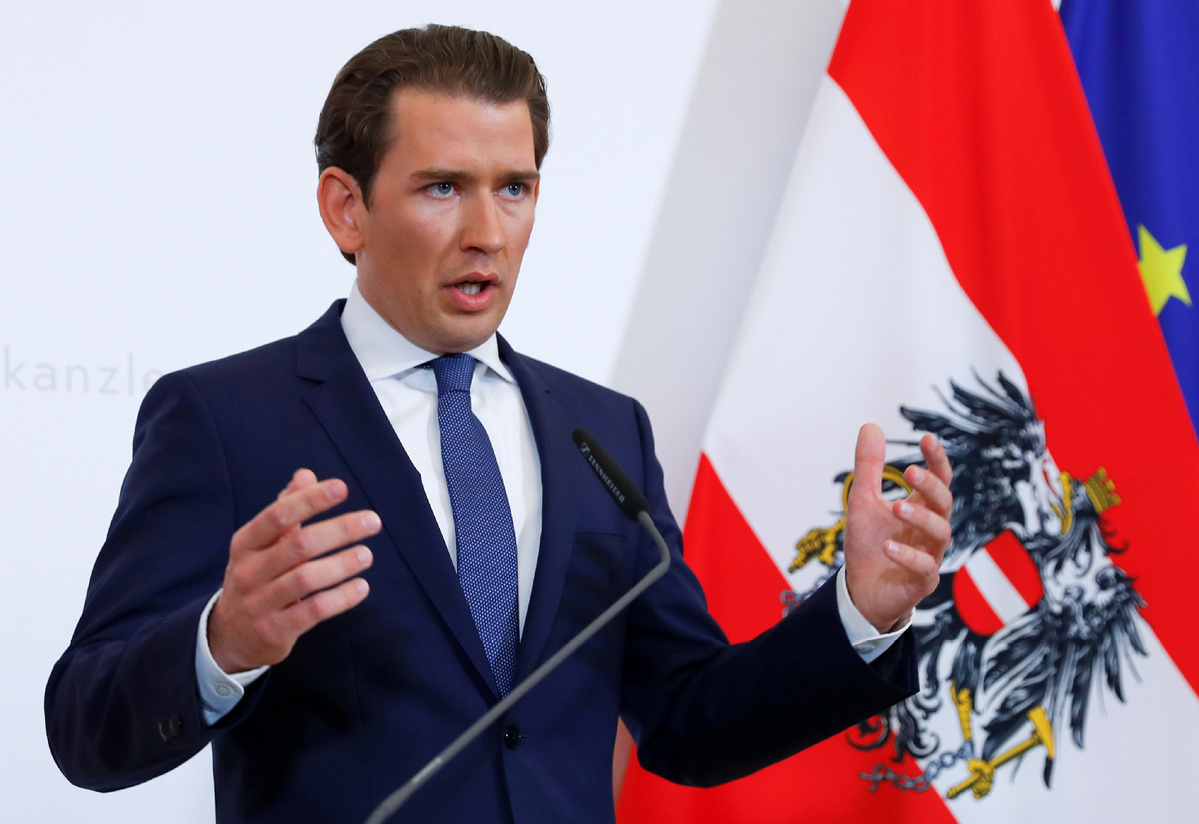 VIENNA - Austrian Chancellor Sebastian Kurz on Monday announced his decision to dismiss Minister of Interior Herbert Kickl of right populist Freedom Party (FPO), a move that would lead to the complete withdrawal of FPO ministers in his cabinet.
He will propose the dismissal to Federal President Alexander Van der Bellen, and "have told the Minister of the Interior personally and party leader Norbert Hofer on the phone," Kurz told a press conference in the evening.
Kurz once again spoke of the need for complete transparency and investigation of an alleged corruption video that led to the resignation of Vice-Chancellor Heinz-Christian Strache of FPO and snap elections.
Since Kickl was General Secretary of the FPO when the video was shot, this could not guarantee a transparent investigation, said Kurz.
Kurz said he had decided with federal President, if all other FPO ministers resign following Kickl's dismissal, to fill the open ministerial posts with experts and top officials. "This ensures stability and ability to act at European level," he said.
It was a secretly recorded video two German news outlets the Spiegel and the Suddeutsche Zeitung published on Friday that broke hell loose. In the video, Strache had a conversation with an alleged relative of a Russian "oligarch". The woman offered the FPO support, in return Strache promised to award her state orders.
Van der Bellen approved on Saturday the proposal of holding snap elections after Strache resigned over an alleged corruption video and effectively led to the collapse of the coalition government.