Welcome return
By Chen Nan | China Daily | Updated: 2019-05-23 08:21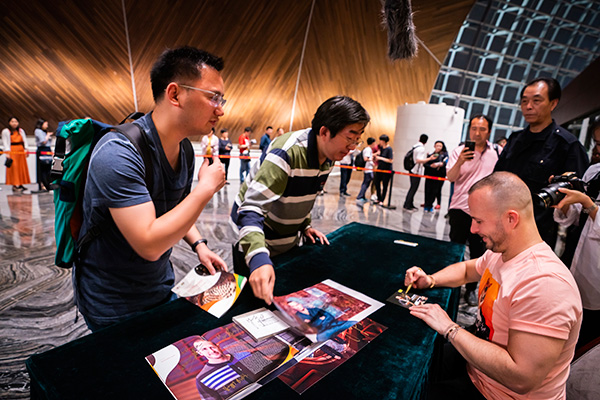 "What is happening in the world at the moment has no special significance. We just plan to continue this beautiful relationship we have enjoyed with China over the past 40 years," says Nezet-Seguin. "I am very proud that the Philadelphia Orchestra has forged such close ties with China. It's just the continuity of us believing that music is a force that unifies people - when words stop, music starts. Music can express what we cannot express with words. That's why music is the language that crosses all boundaries."
For its ongoing China tour, the Philadelphia Orchestra chose a repertoire that includes Beethoven's Symphony No 6, which was performed during the 1973 visit, Schubert's Symphony in C major, Sibelius's Symphony No 2 and Rachmaninoff 's Rhapsody on a Theme of Paganini featuring Chinese pianist Zhang Haochen.
The orchestra is also staging the world premiere of Oscar-winning composer Tan Dun's vocal concerto, The Deer of Nine Colors, which features Chinese soprano Lei Jia.
"The repertoire represents the orchestra at its best. I am proud to lead the orchestra in playing sounds from both the past and present, like this new piece by Tan Dun," Nezet-Seguin says.
As well as the concerts, the orchestra will also connect with Chinese audiences through residency events, which will range from open rehearsals and side-by-side concerts to master classes with students and pop-up performances.
These activities were initiated in 2012 with the help of Nicholas Platt, a former US ambassador, who facilitated the orchestra's 1973 tour. Platt is still a consultant for the orchestra and regularly accompanies the musicians on their trips to China.