Welcome return
By Chen Nan | China Daily | Updated: 2019-05-23 08:21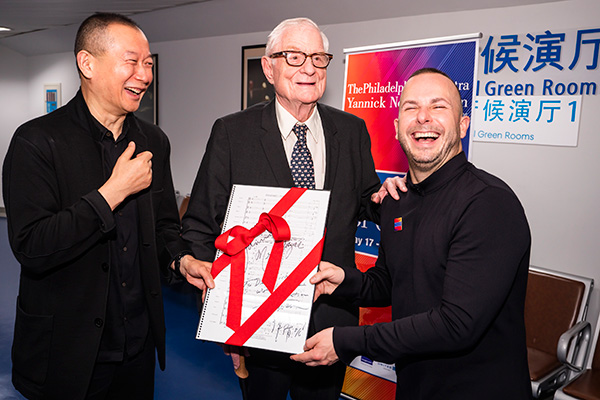 "There is a growing number of middle class people in China who love music, can afford to buy tickets and encourage their children to learn about music by taking piano or violin lessons. Compared to the old days in 1973, there is a whole new audience," says Platt, 83, in Beijing. "We wanted to create something that was part performance and part cultural exchange."
Recalling the historic trip made by the orchestra to China in 1973, a year after the former American president Richard Nixon visited Beijing on a trip that signaled the resumption of formal relations, Platt - who was 36 years old then - was apprehensive about the job he was assigned to do.
"If any mistakes were made, there would be serious consequences," recalls Platt. "It was one of the major themes in my life. It started my relationship with the orchestra, which has lasted all these years."
He also mentions that the 1973 trip the orchestra made to China had a lasting impact on Chinese music lovers. One of them was Tan Dun, who was just 16 years old when he heard the concert broadcast live on radio. The concert changed his views about music and inspired him to dedicate his life to mixing Western and Chinese musical traditions.
"Tan Dun told me the story about 15 years ago and I was very impressed," says Platt.
Platt returned to Beijing in January to make arrangements for this year's China tour. He was also worried about whether the trade tensions were going to be a problem.
"The Chinese side made it clear that it would not be a problem and the orchestra was welcome to come back to play. Our government had no problem with this from the outset. That's the significance of it," Platt says.
"Today, when growing tensions and disagreement mar other aspects of the US-China relationship, the orchestra's 40-plus years of trusted partnership are helping to keep the two peoples together," he adds.