Red tourists lead march to Xingxian
By Wang Ru | China Daily | Updated: 2019-05-23 09:09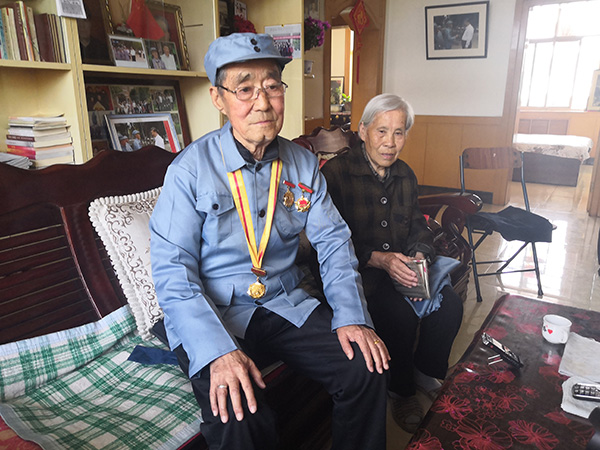 The former home of the Jinsui Revolutionary Base in a poor county in northern China is enjoying a reversal of fortunes, Wang Ru reports in Xingxian.
In many ways, Xingxian seems to be an ordinary county in Lyuliang city, Shanxi province, but it isn't. Over 80 years ago, it was part of the Jinsui Revolutionary Base, and the 120th division of the Eighth Route Army led by He Long was stationed there to protect Yan'an, the cradle of the Chinese Communist revolution during China's War of Resistance Against Japanese Aggression (1931-45) and China's War of Liberation (1945-49).
Today, the Jinsui Revolutionary Memorial Hall in Caijiaya village remains a silent witness to the past. "Red tourism" is in full swing there, especially after President Xi Jinping's visit in 2017.
Liu Bingtao, a 90-year-old army man who was a member of the 120th division of the Eighth Route Army, says: "Ever since President Xi's visit to Caijiaya, I have seen more and more travelers arriving here, especially young people. I like to tell them stories in the hope that more young people will come."
Liu joined the army at the age of 15 and was appointed to work in the purchasing division. He often had to risk his life bringing back goods and materials from enemy-occupied territory. He still remembers how he once drove 54 donkeys by himself to transport salt, sugar, pencils and other items from what is now Shenmu city, Shaanxi province, to Xingxian county at the age of 17.
"There were five people in the purchasing division and I was the youngest one, so my colleagues took care of me. Three of my colleagues eventually sacrificed their lives carrying out their duties."
Many local soldiers died in the war at that time, and their sacrifice, known as the "Lyuliang spirit", was highlighted by President Xi when he visited the memorial hall in 2017.
Xingxian became a revolutionary base partly because it was remote and hidden in the mountains. But this also posed a challenge to its later development. For many years, it was one of the poorest counties in China.