House Democrats seethe over McGahn absence
China Daily | Updated: 2019-05-23 09:19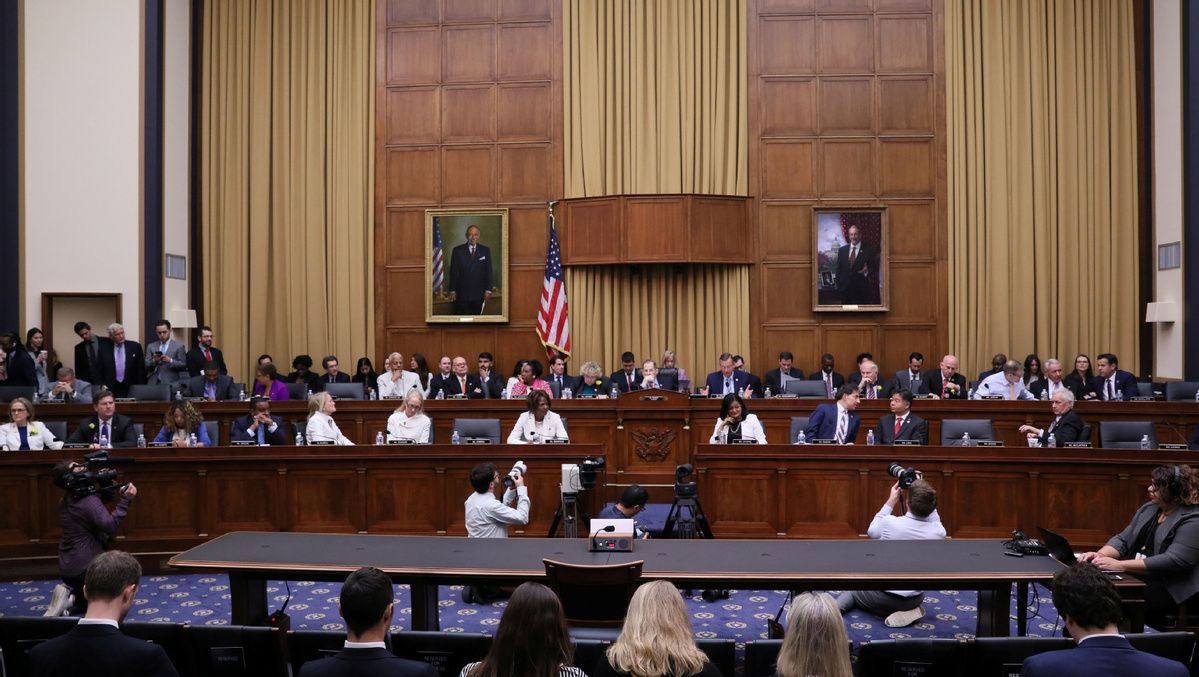 More US Democrats are calling-more loudly-for impeachment proceedings against US President Donald Trump after his latest defiance of Congress by blocking his former White House lawyer from testifying, according to The Associated Press.
A growing number of rank-and-file House Democrats are incensed when Trump's former counsel Don McGahn failed to appear for a House Judiciary Committee hearing on Tuesday.
"Stonewalling Congress on witnesses and the unredacted Mueller report only enhances the president's appearance of guilt, and as a result, he has pushed Congress to a point where we must start an impeachment inquiry," said Representative Mark Pocan, one of the leaders of the progressive wing of the Democratic Party, Agence France-Presse reported.
House Democrats are also pushing House Speaker Nancy Pelosi and other leaders to act. Their impatience is running up against the speaker's preference for a more methodical approach, including already-unfolding court battles, AP said.
Pelosi summoned some of the activists, still a small fraction of the House Democratic caucus, to a meeting of investigators on Wednesday to assess strategy.
"I don't think we're there at this point in time," House Majority Leader Steny Hoyer, Pelosi's deputy, said on Tuesday.
Some other Democratic leaders, while backing Pelosi, signaled that a march to impeachment may at some point become inevitable.
"We are confronting what might be the largest, broadest cover-up in American history," Hoyer told reporters. If a House inquiry "leads to other avenues including impeachment", the Maryland Democrat said, "so be it".
McGahn's refusal to appear before the Judiciary Committee was the most recent in a growing list of ways the White House has frustrated investigations by the Democrat-controlled House.
Trump's Justice Department has refused to turn over to Congress the unexpurgated version of Special Counsel Robert Mueller's final report on alleged Russia meddling and obstruction investigation, along with supporting documentary evidence.
McGahn was subpoenaed to testify on evidence he provided to Mueller on Trump's efforts to stifle that investigation, evidence which Mueller indicated was strong enough to support criminal obstruction charges.
Committee Chairman Jerry Nadler said each of the incidents that McGahn described to Mueller "constitutes a crime", and that McGahn must testify.
"Let me be clear: This committee will hear Mr McGahn's testimony, even if we have to go to court to secure it."
Nadler accused Trump of "stonewalling" but the White House maintains that Mueller's sprawling probe cleared the president, meaning there was no need for more digging.