Fresh water replenishes China's longest inland river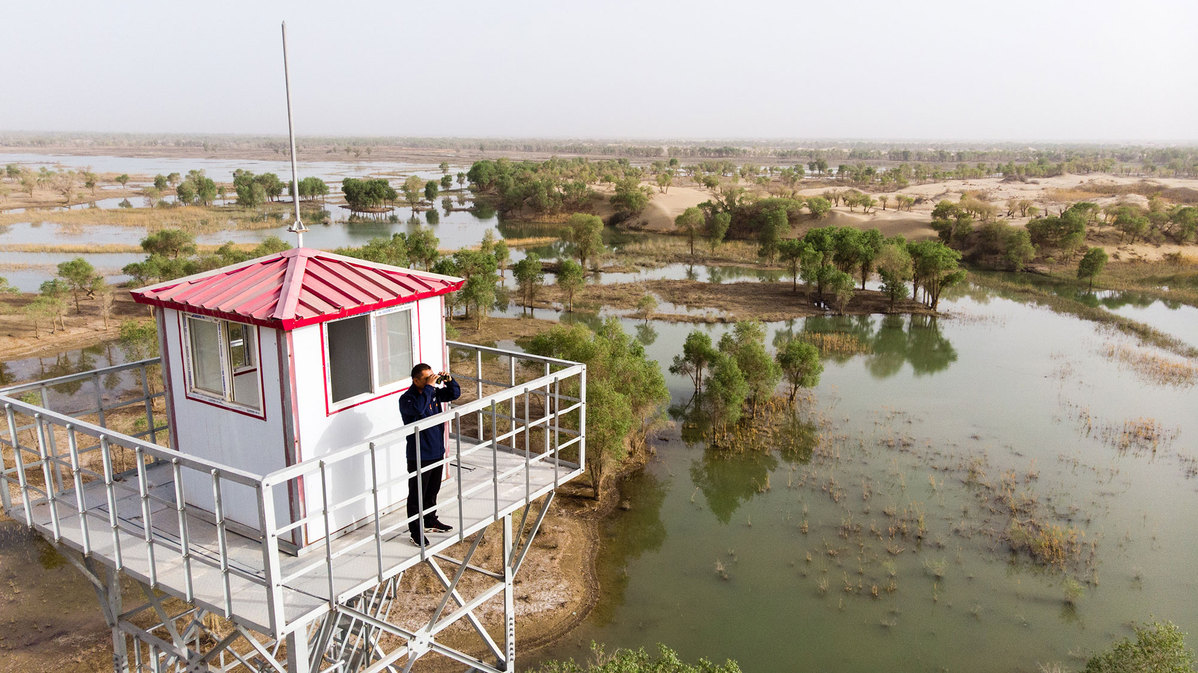 URUMQI - Herder Ahmat Abla is considering returning to a livelihood abandoned by his people almost 100 years ago - fishing.
Ahmat currently grazes his sheep on a small pasture near the lower reaches of the Tarim River, China's longest inland river. Once upon a time, there were dozens of dried-up ponds and lakes dotting the pasture, but thanks to an improved ecosystem, fish are returning to those waters.
The 38-year-old says his father once grazed his flock in this area of northwest China's Xinjiang Uygur autonomous region, which he described as being "barren and more like a desert back in the day".
The Tarim River runs 1,321 kilometers along the rim of the barren Tarim Basin, a sparsely populated area about the size of Poland.
Excessive irrigation in the past used up too much water, which caused the lower 400 km of the Tarim River to run dry in the early 1970s and pushed surrounding trees to the verge of disappearance.
Born in the village of Yengisu by the dried-up river, Ahmat never saw the water as a child. Sand would slowly cover the caked riverbed. To find water, Ahmat's family and flock had to move 200 km north.
"My grandfather once told my father that we are descendants of the Lop Nur people," says Ahmat.
According to locals like Ahmat, the Lop Nur people fished for food in the area famous for the vast Lop Nur lake, where historically the Tarim River ended. The lake dried up not long after the water in the river had gone. As such, many fishermen packed away their rods and instead pursued herding and farming.
"When I was a child, I never ate fish. Nor did I ever see my grandfather or father go fishing," says Ahmat.