Long-term outlook of economy promising
By Liu Jianna | China Daily | Updated: 2019-05-24 07:05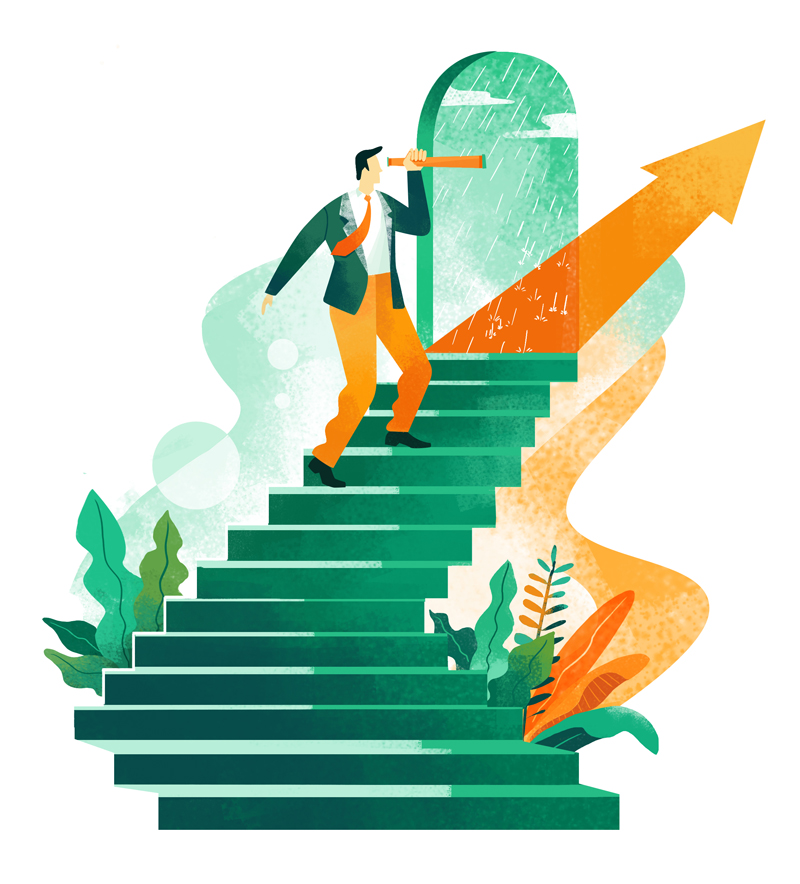 Editor's Note: How will the escalating China-US trade dispute affect China's export-oriented enterprises? Will the trade dispute lead to job losses? And how should China tackle the trade dispute? Two experts share their views on the issue with China Daily's Liu Jianna. Excerpts follow:
Stronger China could withstand a trade war
Indeed it would have been mission impossible a decade ago for Chinese enterprises to withstand a fierce China-US trade dispute. In the aftermath of the 2008 global financial crisis, many Chinese enterprises were desperate to receive orders from major importing countries, including the United States, and a large number of migrant workers in China were forced to return to their hometowns.
Despite the mounting economic pressure, the policies to stabilize growth, expand domestic demand and restructure the economy prevented the country from suffering further harm. As a result, China emerged from the crisis much stronger and more competitive. It also gained in comprehensive national strength and made remarkable progress in science and technology, especially cutting-edge technologies such as 5G and artificial intelligence.
Besides, compared with 10 years ago, the ratio of imports and exports in China's economy has significantly reduced while consumption's contribution to growth has soared to 76.2 percent. Also, trade with the US accounted for only 11.5 percent of China's total trade in the first four months of this year.
Which means China is in a much better position now than it was 10 years ago to deal with trade conflicts with other countries. Large-scale job losses, too, are unlikely because of the lower contribution of foreign trade-which declines in case of trade disputes-to economic growth. The employment situation has remained steady; China had an unemployment rate of 5.0 percent in urban areas last month, 0.2 percentage points lower than the previous month.
Moreover, the central government is paying greater attention to employment, and Premier Li Keqiang stressed at a conference on employment and entrepreneurship last week that the bottom line of avoiding massive layoffs must never be crossed.
Nonetheless, China should prepare for the worst and continue to boost domestic consumption and deepen supply-side reform. It should also make more efforts to explore markets other than the US, especially those along the Belt and Road routes, and the ASEAN and European Union member states, which have strengthened their trade ties with China.
Bai Ming, a senior research fellow at and deputy director of the Institute of International Market, Chinese Academy of International Trade and Economic Cooperation
China should prepare for worst-case scenario
Washington has triggered a trade dispute with Beijing to make a dent in China's economy, because it believes that the loss of trade will cause a chain reaction in China's economy-for example, a decline of one dollar in exports could mean a decline of 1.6 to 1.7 dollars in GDP. So China should prepare for the worst-case scenario, especially because the volume of its trade surplus with the US is huge, although China's total trade surplus is not big.
Thankfully, there are a number of policy tools, such as export tax rebates, export credits and export credit insurance that conform to World Trade Organization rules, at China's disposal to withstand the impact of the higher tariffs imposed by the US on its products. Nevertheless, China should fully implement the yuan exchange rate mechanism reform to enhance its flexibility while managing market expectation carefully to prevent the currency's dramatic devaluation, because it could lead to capital outflow. In addition, measures should be taken to realize the full potential of domestic consumption. For instance, more investment liberalization measures may attract more foreign direct investment to China.
No matter how gloomy the current situation may look, the long-term prospect of the Chinese economy remains promising. Yet when it comes to employment, which concerns the livelihoods of ordinary Chinese, the government should make foolproof preparation and, if at all, should err on the side of caution. Hopefully, a breakthrough could be made in the China-US trade talks to save both countries and their peoples from unnecessary trouble.
Cui Fan, a professor of international trade at the University of International Business and Economics
The views do not necessarily reflect those of China Daily.