From Forbidden City to people's museum
China Daily | Updated: 2019-05-25 10:00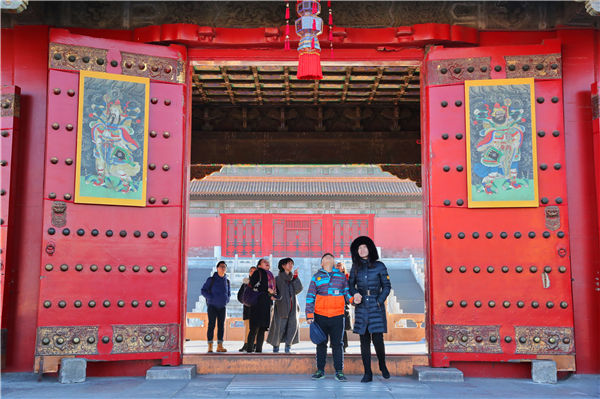 Embracing the world
When Christopher Allen from Britain paid his first visit to the Palace Museum in 2008, he was overwhelmed.
"It felt like you were hit by hundreds of years of history," he said. "With so much to see, one visit is not enough."
Since then, the Beijing-based English teacher has paid more visits to the museum and grown to love its history and culture.
"The Forbidden City is becoming more open and friendly to visitors," he said.
As the world's largest and best preserved wooden palace complex, the Palace Museum attracted about 3.5 million visitors from abroad last year.
The museum also sends its exhibitions overseas.
More than 200 exhibitions and cultural events have been held by the museum in over 30 countries and regions, attracting over 100 million visitors as of now. Nine overseas exhibitions were held in 2018.
"The Palace Museum exhibition becomes a cultural phenomenon everywhere it goes," said former curator Shan Jixiang. "It plays an irreplaceable role in promoting Chinese culture."
Attracting the youth
On the Palace Museum's online store on Taobao, China's largest e-commerce platform, the formidable emperors in history are given a cute and humorous spin. Products bearing their images and elements sell like hot cakes with tens of thousands of positive customer reviews.
The museum now boasts more than 10,000 cultural products ranging from paintings and power banks to lipsticks.
The popularity also goes offline. In the Corner Tower Cafe outside the museum's Gate of Divine Prowess, the "Kangxi Emperor's Favorite Chocolate", the most popular drink, always has people lining up to get a taste.
"There was a long line last time I came, so I had to give up," said Beijing resident Xu Jing, who managed to nab a cup on her second visit to the cafe.
About 40 percent of the museum's total visitors last year were under the age of 30, and 24 percent were in their 30s.
After the screening of the Masters in the Forbidden City, a 2016 documentary series about the museum's relics restoration teams, these technicians have become pop cultural icons and the museum received over 10,000 job applications.
As a child, Xu Jing often rode bicycles on the square in front of the Meridian Gate, the museum's front gate.
"I had little memory of the museum behind the gate then, but now I feel an urge to visit it after watching several popular variety shows about the museum on TV," she said.