Personal security services take off in China
By Zhu Wenqian | China Daily | Updated: 2019-05-27 07:17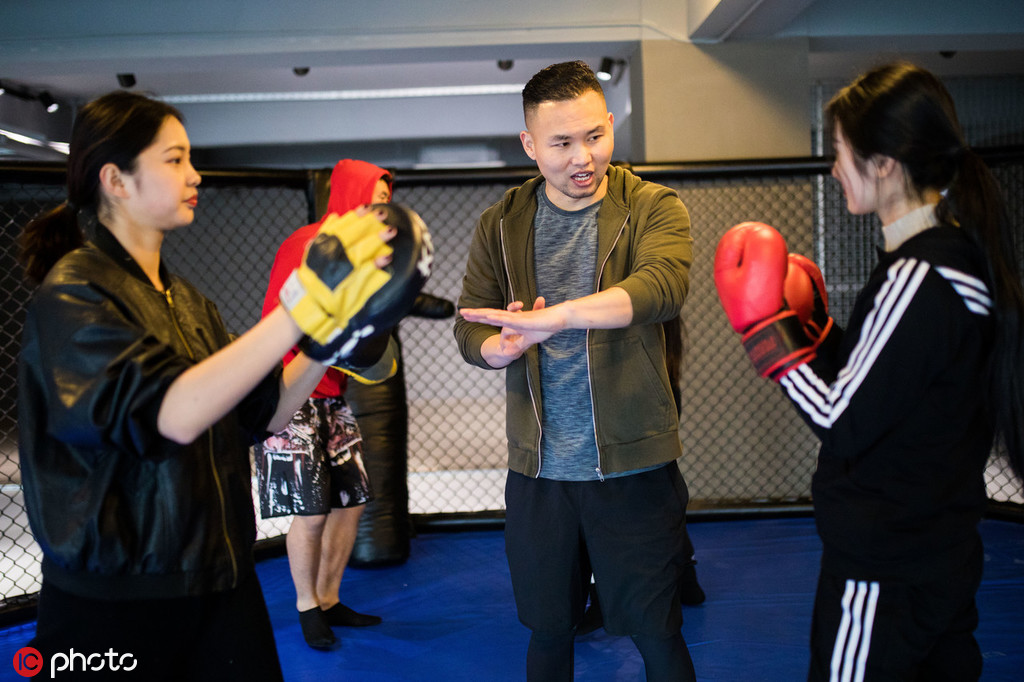 With personal wealth surging in China, people are finding a need for high-end professional security services.
In developed cities like Beijing, Shanghai and Guangzhou, where entrepreneurs, businessmen, film stars and other high-net-worth celebrities abound, demand for personal bodyguards has spiked in the past few years.
By the end of last year, there were 1.67 million Chinese whose individual investable financial assets were valued at 6 million yuan ($870,000) or more. The country has 658 dollar-billionaires, the highest number globally. With 103 dollar-billionaires in Beijing, the city tops the Hurun Rich List 2019 for the fourth consecutive year.
In Hong Kong and Macao, the number of professional bodyguards has exceeded 10,000, while on the Chinese mainland, there is a shortage of professional bodyguards, as the sector had been developing in the grey zone before.
"Bodyguard is kind of a sensitive word in China. There aren't any specific and detailed rules yet about escort services, and the place still lacks systematic regulations about how to operate and supervise the security services market. But fueled by an increasing demand, the growth potential of the sector is promising," said Zhang Hong, a professor at the People's Public Security University of China.
In 2010, the government formulated a regulation that security services are allowed to provide bodyguards to their clients. It was the first regulation that legalized the identity of bodyguards in China. Later, a group of firms specializing in security services were founded.
It is reported that the monthly incomes of formally trained bodyguards are usually around 30,000 yuan to 40,000 yuan, and the annual income of top bodyguards can be higher than 1 million yuan. Female bodyguards will earn more, given their scarcity, and many female clients would prefer to choose female bodyguards.
Emotte Information Technology Co Ltd, a major home services provider in China, recently reached a cooperation agreement with Tianlang International Special Bodyguards, a top private special bodyguard service company in China.
The two firms will together provide special bodyguard and household management services like household security guards, personal, family and travel bodyguards, cash safety escorts, drivers and business assistants.
Soon, the two will also provide services like female bodyguards, conference escorts, special airport pickups, business dispute negotiations and security expert services.
"We aim to create a high-end lifestyle for consumers, and enable families to not have any worries," said Fu Yansheng, founder and president of Emotte.
The Beijing-based Tianlang International recruits its security guards from recent retirees of special forces. They receive international-standard training at the company's special training bases for three to 18 months. Some of them have carried out tasks in war areas of Iraq and Libya, according to the company.