University firings raise tensions in academia
By Zhang Ruinan in New York and Zhang Yangfei in Beijing | China Daily Global | Updated: 2019-05-31 03:24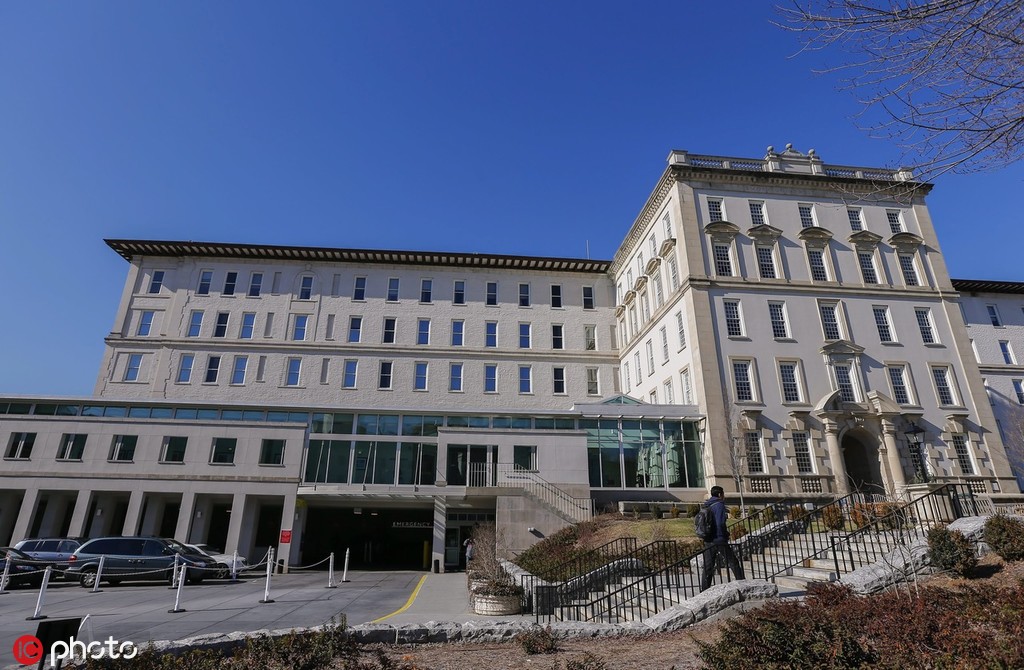 Researchers ousted
NIH leaders have made clear that they hope to avoid ostracizing researchers born overseas working in the US, who represent a substantial proportion of the country's scientific workforce.
The Lis' case is not the first time researchers of Chinese descent have lost their jobs as the result of an NIH investigation.
Last month, leading cancer research facility the MD Anderson Cancer Center in Houston, Texas, ousted three senior Chinese researchers after the NIH notified the institution of the scientists' foreign ties.
According to The New York Times, the NIH had complained to the center last year that the scientists sent a "grant application to a counterpart in China, while it suspected others held undisclosed positions at medical institutions in Beijing".
Peter Pisters, the center's president, told the newspaper, "A small but significant number of individuals are working with government sponsorship to exfiltrate intellectual property that has been created with the support of US taxpayers, private donors and industry collaborators."
United Chinese American, a nonprofit organization promoting Chinese Americans' full engagement in US civic life, said in a statement that the firings at the center were "likely the first wave of a crackdown targeting primarily Chinese-American scientists (there) and are unsettling because of the manner in which the investigations were carried out and the fear they have generated".
The statement added, "No scientist has been charged with a federal crime. Yet, reportedly, at least 10 scientists have retired, resigned, been fired or placed on administrative leave, with more parties affected."
The investigation at the center, which specifically focused on staff members of Chinese origin, began in 2017.
One of them, cancer researcher Xie Keping, who had been with the center for 28 years, was charged with possession of child pornography in August last year after the center launched an investigation.
Xie was found not guilty by a court in November. Despite his innocence, he was forced to leave MD Anderson.
Scientists under lengthy internal investigation at the center found that they were unable to do their jobs. To date, about 10 have chosen to resign, according to sources familiar with the situation.
One top researcher and administrator of Chinese origin, who provided details and spoke on condition of anonymity, left MD Anderson earlier this year.
Once a star performer at the center, she won numerous awards in the 20 years she worked there. In 2014, she ranked No 1 in terms of attracting grant money, and had championed a variety of major projects.
In 2017, she was put on indefinite administrative leave after more than a year of investigations, but no charges were filed. The ordeal left her unable to continue with her research.
She chose to leave MD Anderson in January and has taken a position with a medical institute in China.
No evidence of intellectual property theft has been reported by either the center or the media.
According to media reports, academic research is becoming increasingly embroiled in the ongoing trade tensions between the US and China.
In April, The New York Times reported that US officials had denied or restricted visas for some 30 international relations experts from China.
Nature magazine also reported that several major scientific conferences in the US had reported visa delays for Chinese nationals.
Peter Teuben, an astronomer at the University of Maryland who helped organize the Astronomical Data Analysis Software & Systems conference in November, said that out of 24 researchers from China who applied to attend, only six were able to get visas.
The US State Department has also imposed new restrictions. A policy was introduced in June, under which Chinese graduates wanting to study robotics, aviation or high-tech manufacturing in the US can no longer apply for five-year study visas. They can only apply for one-year visas, according to Nature magazine.
The growing scrutiny and restrictions on Chinese scholars and students in the US have increased concerns among researchers and administrators in both countries.
United Chinese American said, "Chinese-American scientists are increasingly being questioned, investigated, suspended and even prosecuted.
"To avoid suspicion or to be able to continue their work, some scholars with Chinese backgrounds or ties have been forced to change the direction of their research or the nature of their grant applications, or to reduce or end reciprocal scientific collaboration with China," it said.
"The vast majority of Chinese-American scientists are law-abiding. Some who have been prosecuted on espionage-related charges have turned out to be totally innocent," it added.