A show of gratitude
By Zhang Kun | China Daily | Updated: 2019-05-31 08:48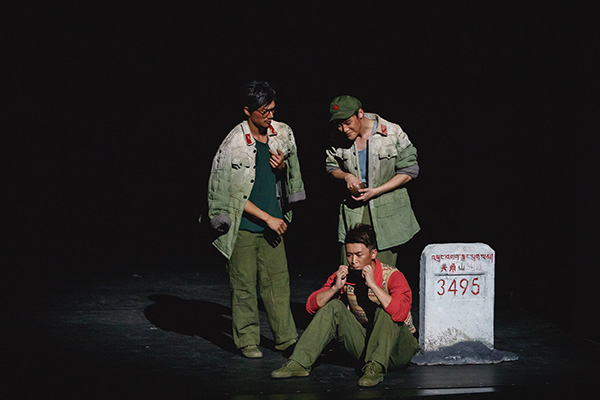 Wang and the creative team made several visits to Tibet in preparation. They experienced the climate, and the geological and geographical challenges the engineers and workers faced. And they learned about the area's folk art and culture, especially traditional music and dance.
Wang was taken to the graveyard for the railway construction crew during one of the visits.
"There were young soldiers and civilians, and ethnic Tibetan and Han people alike, who lie there in silence," he recalls.
"They lost their lives in the construction of this crucial railway. I wanted to give them a voice to tell their story."
The Qinghai-Tibetan Plateau lacked transportation infrastructure for centuries. In the 1950s, China started to plan a railway, spanning nearly 2,000 kilometers, from Qinghai province's capital, Xining, to Tibet's capital, Lhasa.
The first phase, connecting Xining with Qinghai's Golmud, was completed in 1984.
The second phase, linking Golmud with Lhasa, began in 2001, and the first train set off on July 1, 2006.
"I wanted to focus on ordinary young people and take a lighthearted approach to this heavy subject," Wang says.
"I want people to feel the brotherly ties among the builders, see the bonding between the ethnic Han workers and local Tibetan people, and identify with their love and joy. I want audiences to smile and feel touched emotionally so they can appreciate what these beautiful young people sacrificed."