A show of gratitude
By Zhang Kun | China Daily | Updated: 2019-05-31 08:48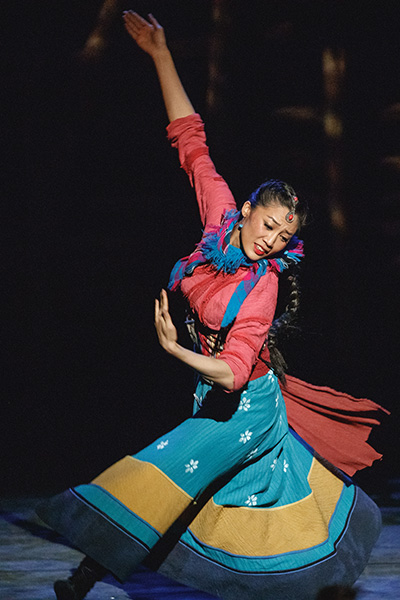 Li Xing, an international-award-winning dancer, performs the lead role of Lu Tian, a young soldier among the builders, who falls in love with an ethnic Tibetan woman and dies saving his comrades in a tunnel collapse.
"I have portrayed many characters, but never before had I come across a role so close to my true self," Li says.
"I was once a young soldier - playful, curious and happy, just like him. I've also had such experiences when you have to chin up and make the turning point from a boy to a man. I try not to make the effort to portray the role but just express myself honestly."
Li's performance won high praise from Tian Qinxin, a renowned theater director and deputy head of the National Theater of China.
"He's brilliant on the stage. He has a sparkling aura. His technique is flawless, and his physical performance is completely consistent with his mind," Tian says.
"He gave the most natural and purest performance. He and other young dancers have created a masterpiece of dance drama with a realistic theme."
Since its premiere, The Railway to Tibet has staged 45 performances, including shows at the NCPA, the 12th National Dance Performance in Yunnan province and on university campuses in various Chinese cities.