Tianjin - not just a port but high-tech HQ
By Ouyang Shijia | China Daily | Updated: 2019-06-03 09:20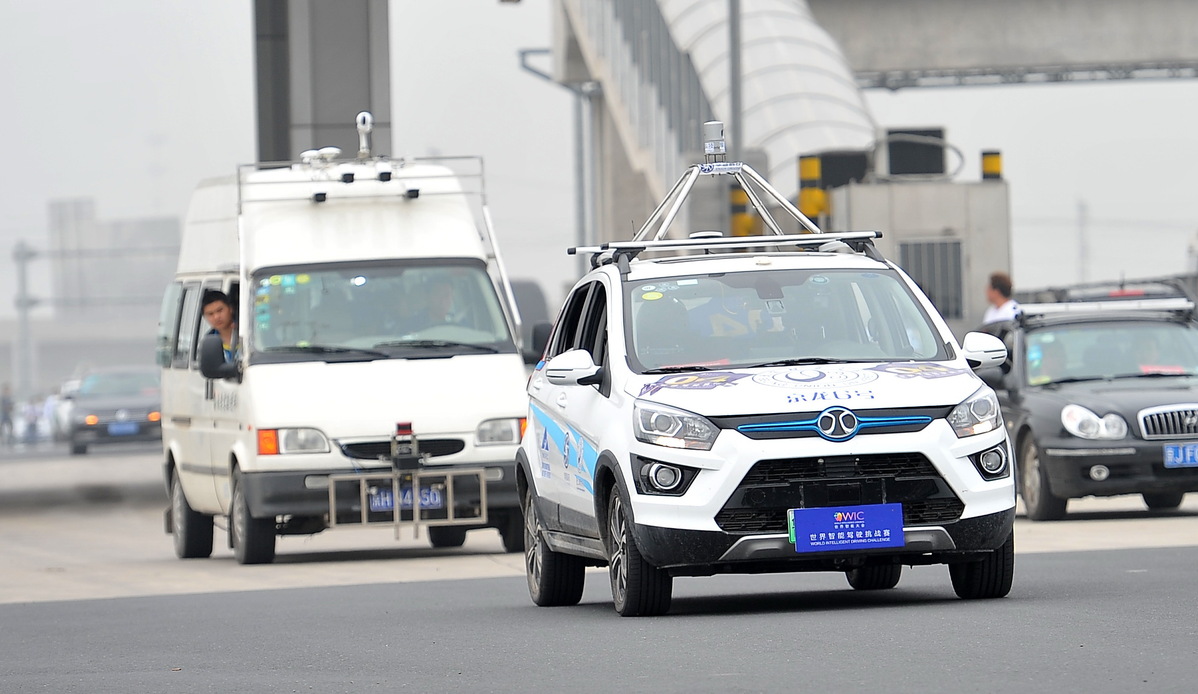 My earliest memories of Tianjin are of a laid-back major port city in northern China famous for its Europeanstyled neighborhoods and "crosstalk" (a traditional Chinese performing art featuring two artistes having a comedic dialogue).
In May 2018, however, I had to update those memories urgently, drastically, after I attended the 2nd World Intelligence Congress in the city. Tianjin is truly the capital of China's high-tech industry.
The municipality applies a wide range of intelligent technologies in not only business but the emerging e-governance sector, and civil services. The beneficiaries of this approach are both the local government and the residents.
For instance, Chinese key server maker Inspur Group has worked with the Tianjin municipal government to build a healthcare big data platform and launch an app called Health Tianjin.
During this year's 3rd WIC, Inspur unveiled a new electronic heath card. In the near future, Tianjin residents can log in to Health Tianjin app to apply for an electronic health card and get a unique QR code to make an appointment to see a doctor and pay the bills. By the end of this year, the new electronic card system will cover all public Class 3 hospitals in Tianjin.
Inspur has also signed a strategic partnership with Tianjin, to set up an AI research institute in the city, aiming to attract global talents.
"We will step up our efforts to develop the AI sector in Tianjin, and will focus on fields including cloud operating systems and cloud database," said Sun Pishu, chairman of Inspur.
Tianjin is accelerating the push for high-quality development, aiming to build a big intelligent industrial innovation system and foster a big intelligent industrial cluster," said Cao Xiaohong, vice-mayor of Tianjin. "Tianjin is closely tied to the smart technologies sector through the annual World Intelligence Congress and will look to be a part of the new round of technological revolution and industrial transformation."
According to Cao, the annual WIC, a global conference on leading technologies, will help further pursue the industrial upgrade and transformation as well as high-quality economic and social development.
The recent years have witnessed positive outcomes for Tianjin's efforts to pursue high-quality development, and the city will continue to accelerate the push to boost productivity and inject new impetus into its economic growth, Cao said.
Value-added industrial output in Tianjin rose 4.8 percent year-on-year to 216 billion yuan ($31 billion) in the first quarter this year, 2.2 percentage points higher than the number last year. Value-added equipment manufacturing output surged 6.4 percent year-on-year, accounting for 33.1 percent of the city's total industrial output.
Tianjin is also accelerating the push for becoming a high-tech hub, rolling out a series of supportive policies to develop the booming artificial intelligence technologies.
In December last year, Tianjin rolled out a three-year plan to boost the innovative development of seven AI-related industrial chains, including: the independent and controllable information system, smart security, big data, advanced communications, intelligent connected vehicles, industrial robots and intelligent terminals.
Last May, Tianjin set up a 100 billion yuan fund to invest in AI technologies, focusing on emerging fields including robots, smart software and hardware as well as intelligent vehicles.