Guangdong puts plan in place to stimulate vehicle purchases
By Cao Yingying | China Daily | Updated: 2019-06-03 11:30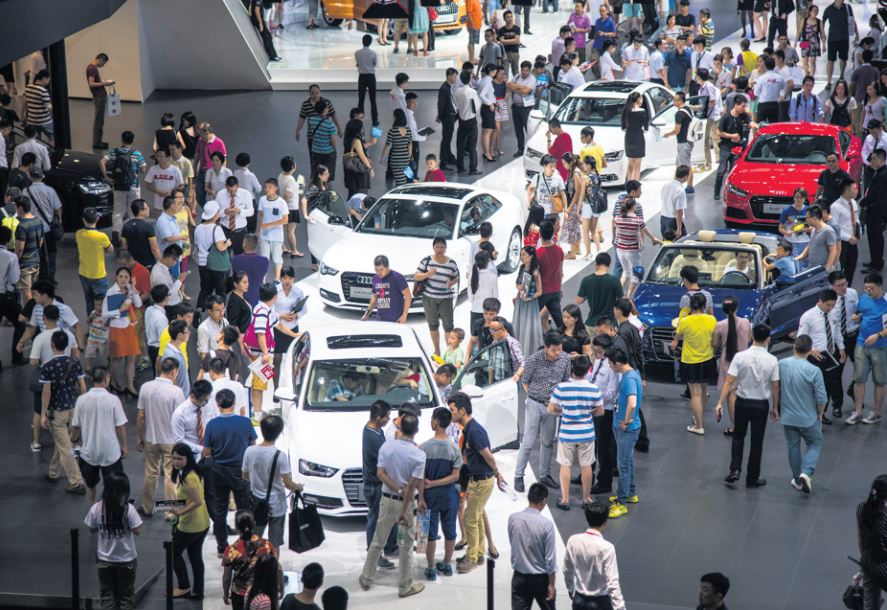 Regulations relaxed in Guangzhou, Shenzhen as experts call for other cities to take action
Guangdong province in South China is to relax its restrictions on purchasing vehicles in the cities of Guangzhou and Shenzhen to boost car sales and industry insiders are calling for other cities with similar rules to follow suit.
The two cities in Guangdong are advised to give a larger quota of license plates in order to stimulate sales, the Economic Observer newspaper reported last week, although the Guangdong government has not released a schedule.
Guangzhou started its vehicle purchase restriction policy in 2012, releasing 120,000 license plates every year, and people living in the city must win their licenses through a lottery or auctions.
Shenzhen implemented the same policy in 2014 with 100,000 released each year, including 20,000 for new energy vehicles.
The Guangdong government said other cities in the province should not put restrictions on car purchases.
"Loosening restrictions on buying vehicles in Guangzhou and Shenzhen is meaningful in terms of boosting sales," said Cui Dongshu, secretary-general of the China Passenger Car Association said via his WeChat account.
Cui said Guangdong's plan was a response to a national policy promoting consumption, making adjustments for unreasonable policies that are restraining demand.
For years first-tier cities have had restrictions in place for buying cars to reduce traffic congestion and encourage residents to use other methods of transport.
Drivers in cities such as Beijing, Shanghai, Shenzhen, Guangzhou and Tianjin have to apply for the license plates.
Beijing has had a license plate lottery in place since 2011. Only one in every 2,500 applications for a license plate is successful.
In Shanghai, a limited supply of license plates are auctioned to the highest bidder, with the average price being 90,000 yuan ($13,041).
Industry insiders have long said that vehicle restriction policies ease urban traffic pressure to a certain extent, but they have two negative effects that cannot be ignored.