Jade sales enter the era of livestreaming
By Xu Junqian | China Daily | Updated: 2019-06-04 07:36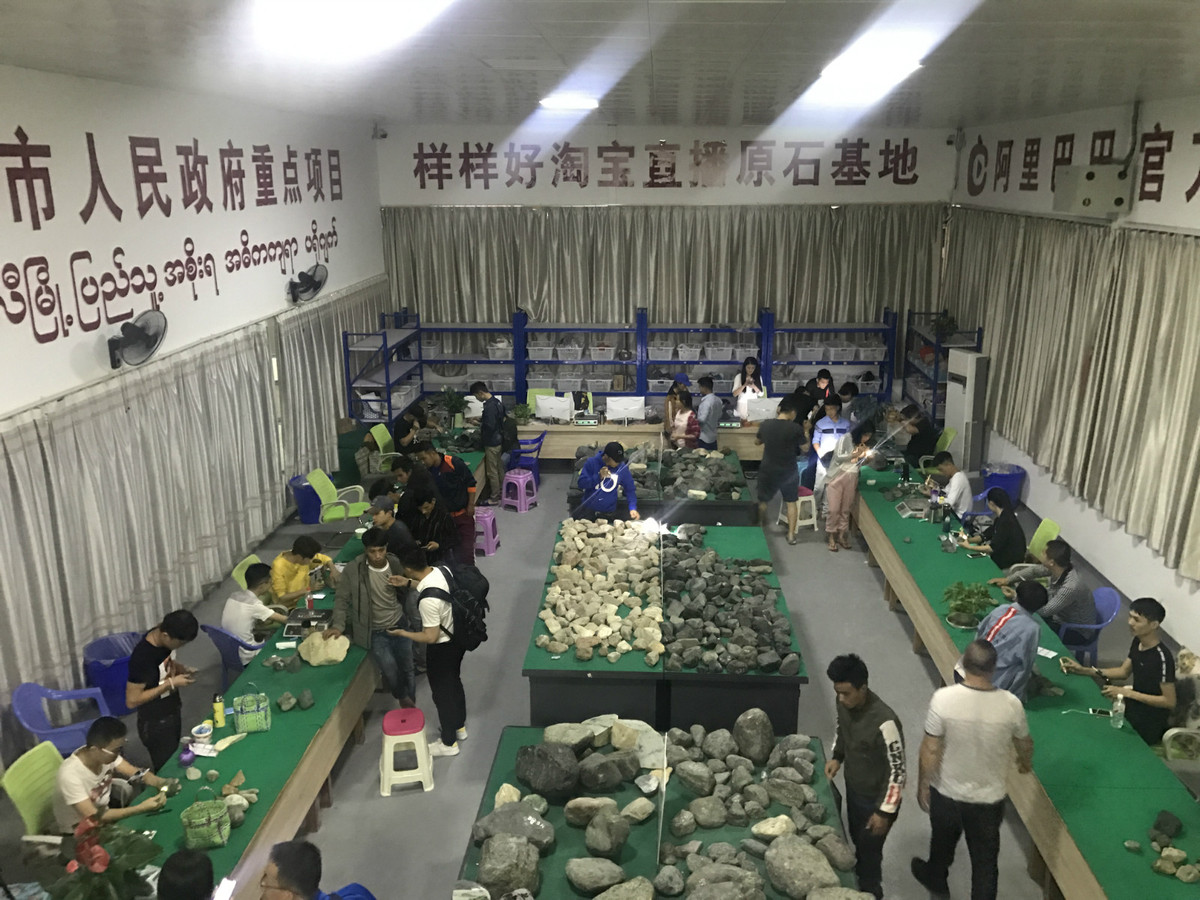 Industry revival
Due to the fall in price and a rise in domestic tourism, in recent years a growing number of amateur collectors, lured by the prospect of instant riches, have been drawn to the jade business in Ruili to try their luck.
But only a handful have struck it rich. Some have squandered their life savings, while others have spotted a new business opportunity-profiting from connecting more potential buyers nationwide with local vendors through livestreaming.
The Ruili government estimates that by the end of 2017, there were more than 20,000 livestream broadcasters from across the country in the city, which has a resident population of about 140,000.
One broadcaster even toured the city every day to display jade he considered valuable, special or even weird. For every piece sold, he took a commission of 10 percent of the price agreed between the vendor and buyer.
To cater to rising demand, the Ruili jade trade, which has operated since the 1980s after the reform and opening-up policy was adopted, has extended its business hours to midnight. The peak time for livestreaming is from about 8 pm, when people have finished dinner and have some spare time after work.
Cai Xin, a longtime e-commerce business owner, said, "It was impossible for jade to be sold online before the advent of livestreaming.
"For years, jade has been dubbed the 'dinosaur' of the retail trade, available only in brick-and-mortar shops. A lack of standards has made it extremely difficult to price jade. Livestreaming has brought the industry into the 21st century," said Cai, a native of Zhejiang province who relocated to Ruili three years ago as a consultant for the digitalization of his family's jade business.