An ancient city's new allure
By Yang Feiyue | China Daily | Updated: 2019-06-04 08:10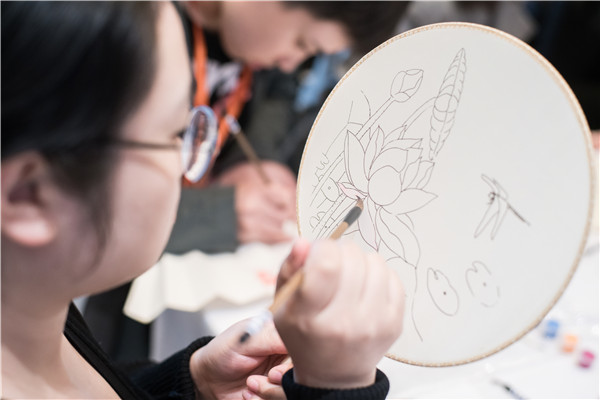 "Some artists have great pieces and skills but experience difficulty finding buyers while visitors don't know how to access them," says Wang Rudong, a senior official with the city's culture, radio, TV and tourism bureau.
Various innovative-product evaluations and competitions have been staged to discover folk arts that appeal to overseas travelers.
Winners receive government funding and publicity support, Wang says.
Suzhou launched a campaign starting in 2014 that invites North American travel agencies, experts and celebrities to experience the city and has engaged social media, with considerable followings on Instagram, Twitter and Facebook.
Nearly 140,000 North Americans visited Suzhou last year, an increase of 67 percent over 2014, the local culture, radio, TV and tourism bureau reports.
Travel agencies in North America offer over 400 travel products in Suzhou, Wang says.
Wang expects the number to maintain a 7-to-8 percent growth rate this year.
It's easy for international travelers to reach since it's a roughly half-hour high-speed rail trip from Shanghai Hongqiao International Airport.
Suzhou's canal networks have earned it the nickname, "the Venice of the East" and its abundance of ancient gardens also makes it "China's Eden".