An ancient city's new allure
By Yang Feiyue | China Daily | Updated: 2019-06-04 08:10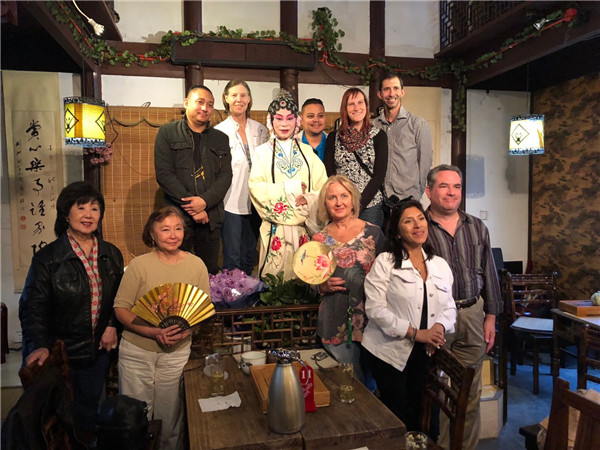 Eleven sites along its canals and nine classical gardens have made the UNESCO World Heritage List.
The city received more than 1.8 million inbound tourists, who spent at least one night, in 2018, compared with 1.76 million the previous year.
The influx of visitors from overseas, who often come for the sites, has pushed tourism authorities to develop more cultural experiences for them to enjoy, such as flower-arrangement and bonsai classes offered in classical gardens, Wang says.
"These are quite popular with inbound tourists, especially from the United States and Europe," he says.
Many North American houses have yards, so visitors can apply the skills they learn in Suzhou to their homes when they return, he says.
They could also learn how to craft local fans and oil-paper umbrellas, and go backstage to watch Kunqu Opera performers apply elaborate makeup.
Many pick and drink tea at Dongshan Mountain near Taihu Lake in the spring.
The abundance of inbound tourists has prompted local fan artist Sheng Chun to market classes to them.
Her company recently translated its informational materials into English.
"And we'll offer English-speaking tour guides in the future," she says.
Indeed, it seems the development of local cultural experiences will continue to contribute to the international appeal of Suzhou's classical sites.