Artists who simply make an impression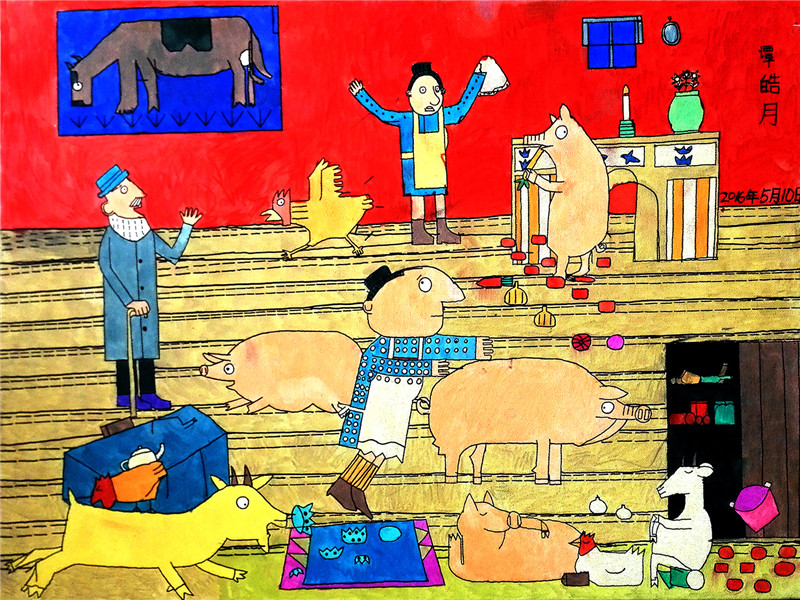 Organization helps talented painters overcome challenges of life to draw their own future.
In terms of making an impression, three works at the entrance of 5 Colours Foundation's booth at the 2019 Art Chengdu International Art Fair could be described as impressionist.
The portraits by Xie Xinxin were truly eye-catching. Their bold colors, bouncy strokes and expressiveness seemed to almost demand attention.
The love and happiness they exuded came from her flamboyant depiction of an old couple and a man whom she imagined with green hair.
Another work was a standing bird where details captured the eye and riveted the viewer. The background was smeared with simple colors, the bird was drawn with dots and lines - short and long, floating and curly - and the colors showed contrast and meticulous layering.
Her drawing teacher, He Linlin, says the painting shows her distinctive techniques in dealing with point, line and plane, which embodies her sophisticated painting language.
Xie, born in 1988, lives with cerebral palsy and amentia due to a difficult birth. Her paintings highlight the vibrancy of color. She took up the brush as a child and her style reflects her ability to transmit her energy onto the canvas.