Wang charts own course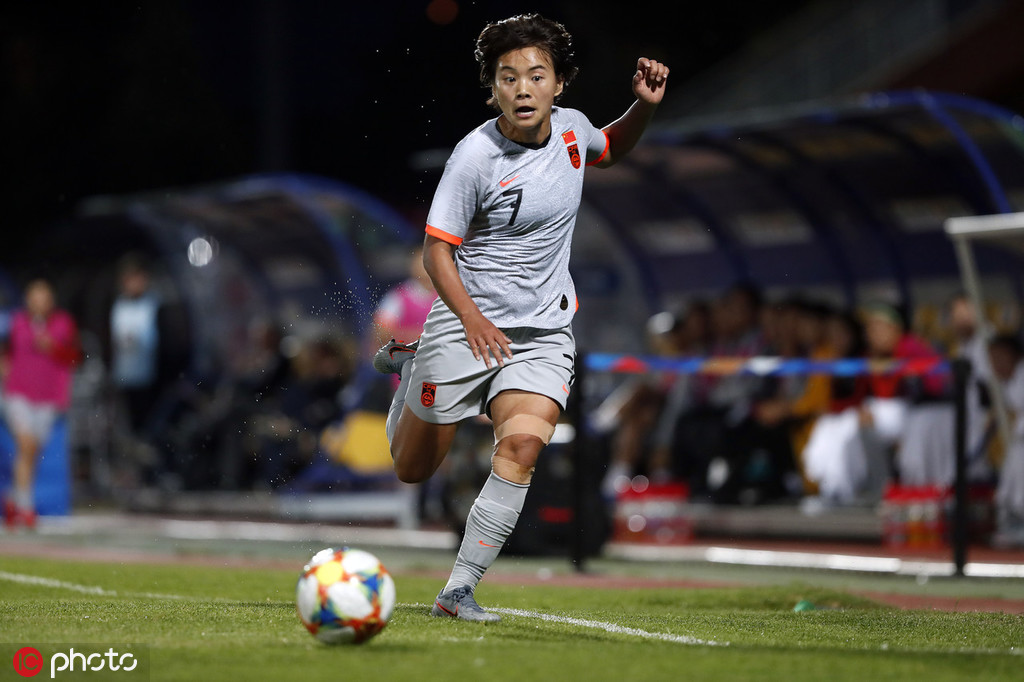 Speculation is swirling about star's PSG deal
It was truly a joyous moment for Chinese soccer fans when homegrown superstar Wang Shuang joined top-flight European club Paris Saint-Germain last year on a two-year contract.
But now rumors that the 24-year-old midfielder and reigning AFC Women's Player of the Year is poised to pull the plug on that deal have lit up domestic social media.
French media reported on Sunday that Wang has probably left the team and is expected to negotiate official termination of the contract on her return to China after the upcoming FIFA Women's World Cup.
Wang on Monday responded through social media, saying she wants to focus on the World Cup and international matches.
"Playing abroad at this time is my choice, and it is strongly supported by the Chinese Football Association, the Chinese national team and the Wuhan Football Association," said Wang, who is training with the national team in Rennes, France, for Saturday's opening World Cup group match against Germany.
"Now the season is over, and I'm preparing for the World Cup with the national team. I will make a discreet decision by myself on my future at PSG.
"I just want to focus on the World Cup and national team matches. Thanks to everyone for your concern and support. Please continue to cheer for us, the Chinese women's soccer team."
After joining PSG, Wang maintained her momentum, helping the club finish runner-up in the French league and make the quarterfinals in the Champions League before being knocked out by Chelsea.
News of Wang's contract situation was one of the top trending topics on Chinese social media over the weekend, and related topics had been viewed over 40 million times by Tuesday morning. Most fans expressed a desire for Wang to stay in Europe.
In response to the rumors, the Chinese Football Association released the following statement on Monday: "Recently, there have been media reports about the contract problem of Chinese soccer player Wang, and we are paying high attention to the situation. Regarding Chinese players' contract issues with clubs, we fully respect the decision of the players.
"The CFA will always encourage Chinese players to grow in foreign countries and support their efforts to shine on the international stage. We hope more Chinese players will become known by soccer fans all over the world.
"Now the Chinese women's national team is preparing for the women's World Cup. We hope the team inherits the spirit of the 'Steel Roses' by showing the best of the new generation of Team China at the World Cup."
While the CFA is encouraging more Chinese players to compete on higher international platforms, Wang is the only Chinese woman playing for a top European club.
On the men's side, Espanyol striker Wu Lei is the only Chinese male playing in Europe's top leagues. Earlier this year the 27-year-old became the first Chinese to score in La Liga.