Centenarian celebrates birthday with family of 168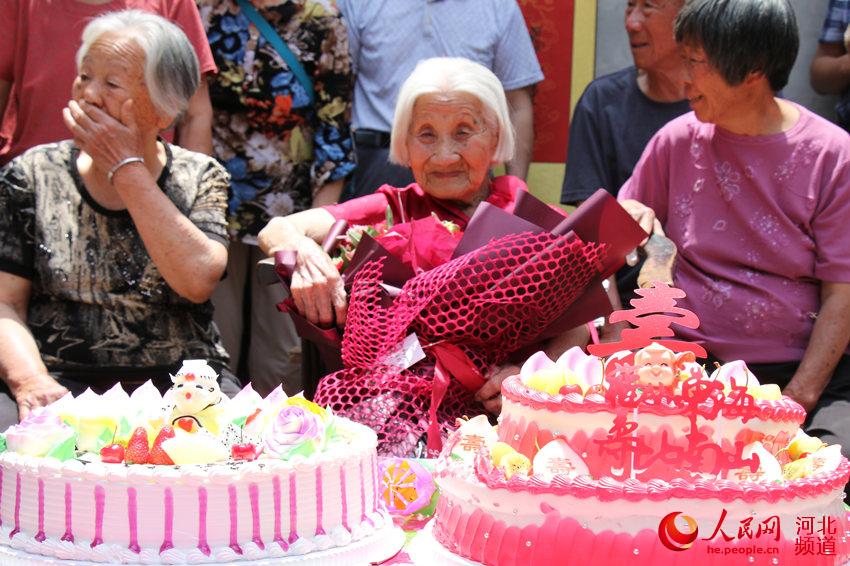 A centenarian recently enjoyed her 103rd birthday party with her children, grandchildren, great grandchildren and great-great grandchildren in Handan, North China's Hebei province.
Li Xiuzhi, born in 1916, lives in the village of Nanhan in Guangping county, and has a family of 168 across five generations.
Her oldest daughter is 80 years old, while her youngest great-great-grandson is only nine months old.
She celebrated her birthday with her family and fellow villagers on Friday. They first celebrated her birthday together when she was 80 years old.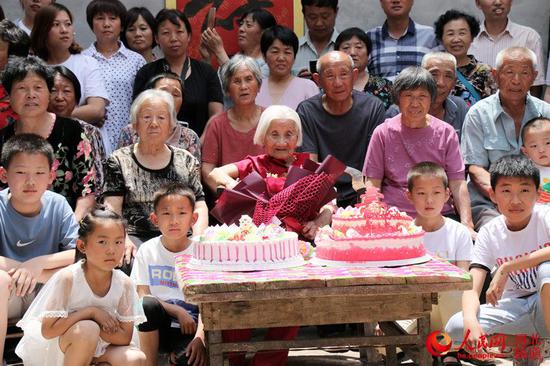 Wang Aiqin, one of Li's granddaughters, said that Li has four sons who take care of her in rotation every month, along with her three daughters. Li can remember all her family members but is slightly deaf.
Li enjoys good relationships with her neighbors, and is healthy, having used to be a farm worker.
She lives a routine life and does regular exercise, while her diet consists mainly of porridge, steamed buns and vegetables, Wang said.
"She likes to watch some TV programs of traditional operas, and we bought her a TV set," Wang said.