Phoenix rising
By Xu Fan | China Daily | Updated: 2019-06-06 08:00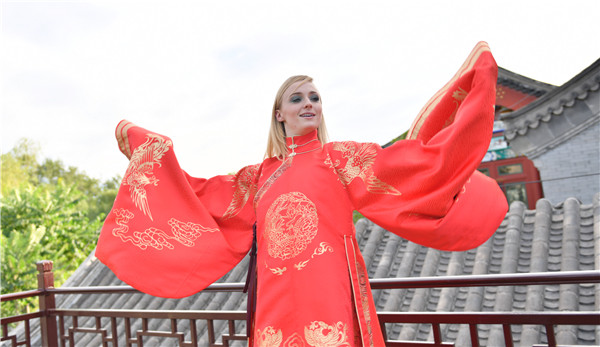 A female lead is expected to close the X-Men franchise in style, with the film already setting the presale box office alight.
In China, it is commonly said that "women hold up half the sky" as a way of emphasizing their contribution to society.
This is now also being felt in the world of cinematic superheroes.
Since female-led movies such as DC's Wonder Woman and Marvel's Captain Marvel smashed box-office expectations, so too the long running X-Men franchise is preparing to hand over top-billing to a female lead.
X-Men: Dark Phoenix is releasing in China on Thursday, one day ahead of its North American debut. The film is about the evolution of female mutant, Jean Grey, into the titular character.
Last week, director Simon Kinberg, alongside cast members Sophie Turner, James McAvoy, Michael Fassbender, Tye Sheridan and Evan Peters, showed up in Beijing to promote the forthcoming film, widely seen as a conclusion to 20th Century Fox's 19-year-long iteration of the franchise.
They held a premiere for 2,500 fans that was also broadcast live to thousands of enthusiasts in Shanghai, Xi'an, Chengdu, Guangzhou and Wuhan, making it the biggest-ever X-men fan event in China to date.
Set in the 1990s, the film sees Grey, one of the first X-Men team members, nearly killed during an ill-fated mission to space. She survives by absorbing a cosmic entity, which gives her super abilities, but also puts her in conflict with a dark power that threatens to spiral out of control.
For director Kinberg, who joined the X-Men franchise in 2000 to work as a scriptwriter and producer, the upcoming film marks a significant leap forward in his career, as he occupies the director's chair for the first time.
"I grew up reading X-Men comics. The Dark Phoenix Saga was my favorite of the X-Men storylines. I've always dreamed of seeing it on screen," says Kinberg, who recalls that his fascination began at a young age.