Germany coach heaps praise on 'aggressive' Steel Roses
Share - WeChat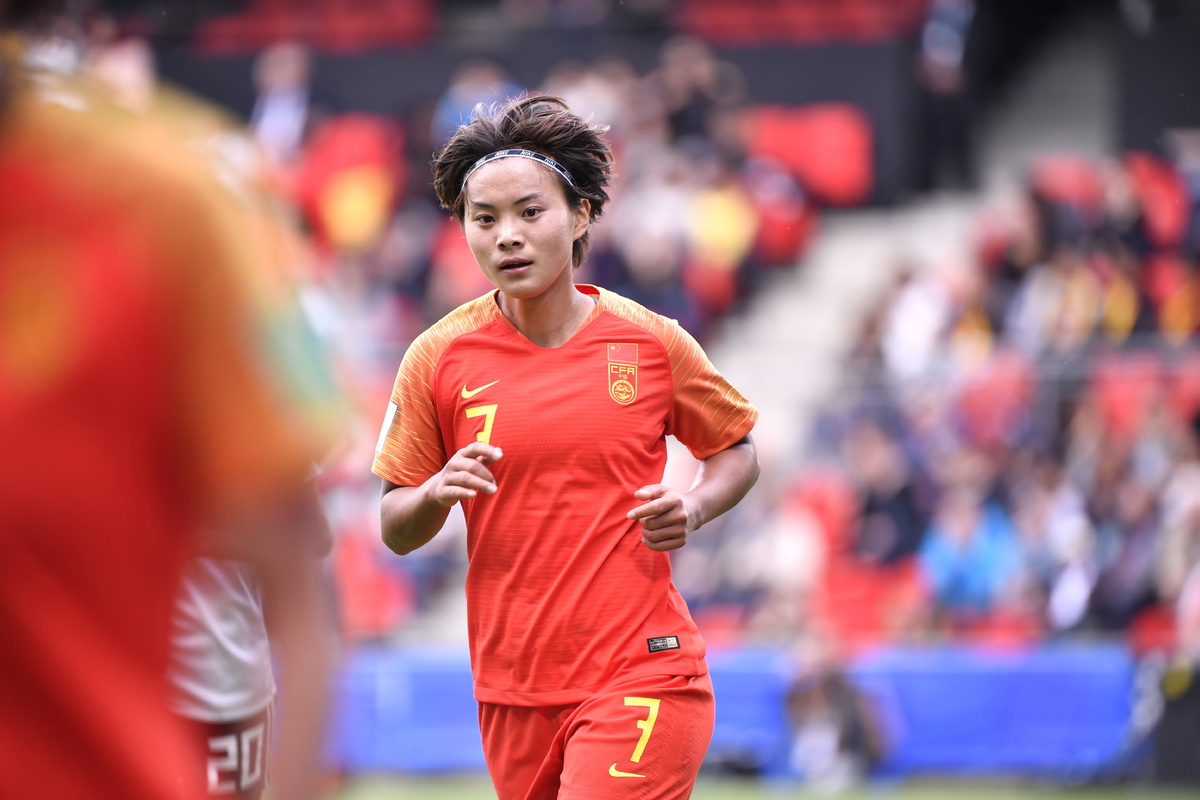 RENNES, France - Germany head coach Martina Voss-Tecklenburg said she was surprised by China's performance after her team's 1-0 win in their FIFA Women's World Cup Group B match on Saturday.
"I'm very surprised by China's performance. It was a very competitive match, not a friendly.
"From time to time, we were not so great. It's our dream to win the title, not the goal. But as we play in the World Cup, we want to go as far as we can.
"Our one goal is qualification for the Olympics. It's not easy. I felt very relieved when we scored the goal to beat China. We realize how difficult the game is. Now we face another tough challenge against Spain."
Giulia Gwinn, 19, scored for No 2-ranked Germany in the 66th minute.
"Definitely it's great to see that she has got better and better in her position. It's very important that our young players fight through difficult matches and get the experience," said Voss-Tecklenburg.
"She scored the goal, which gave her confidence and showed what she was capable of doing. We have many young players. They realize that a World Cup match is totally different from training. We fought very hard. There was a low point during the match, but we managed to pick ourselves up."
Voss-Tecklenburg was particularly impressed by China's Wang Shuang and Yang Li.
"We know they can develop scoring chances with strong offense. We were able to handle that problem, and our goaltender came up big when she had to.
"Our overall team performance was as expected, but many matches that we play China are quite close in the end. China is a strong and aggressive opponent, and they never give up."
'Played well'
Meanwhile, China coach Jia Xiuquan said his team had a good performance, despite the Germans claiming 62 percent possession and owning an 18-4 advantage in shot attempts.
"We played well on both ends and showcased what we achieved in daily training, I feel regret that we lacked a goal. We should accumulate experience to be stronger," Jia said.
"We are not on the same level as Germany, but my players did a good job in fighting against the world champion.
"I expect we can turn our disadvantages into advantages in the future."
China's Steel Roses will face South Africa in their second match on June 13.
Xinhua