Asia's largest 'ro-ro' passenger ship sets sail in Shandong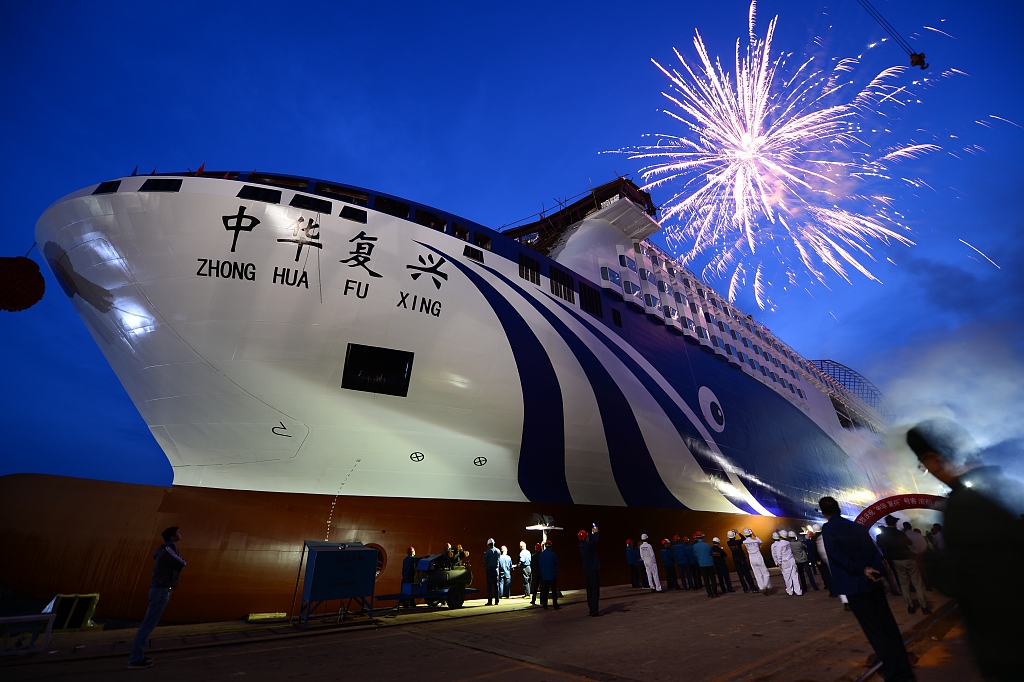 The largest and most luxurious "ro-ro" (roll-on/roll off) ship in Asia, Zhonghuafuxing (Rejuvenation of China), set sail from Shidao Bay in Rongcheng city, Shandong province on Saturday morning.
The ship, built by Shandong-based Huanghai Shipbuilding Co Ltd, is 212 meters long and 28.6 meters wide with a gross tonnage of 45,000 tons. It features a 3,000-meter-long driveway and is able to hold 2,000 passengers, with a maximum travel speed of 5,000 nautical miles.
Equipped with a string of high-tech systems, it is estimated to be put into use between the two coastal cities Yantai and Dalian, starting in October.