China's pencil manufacturer writes new chapter online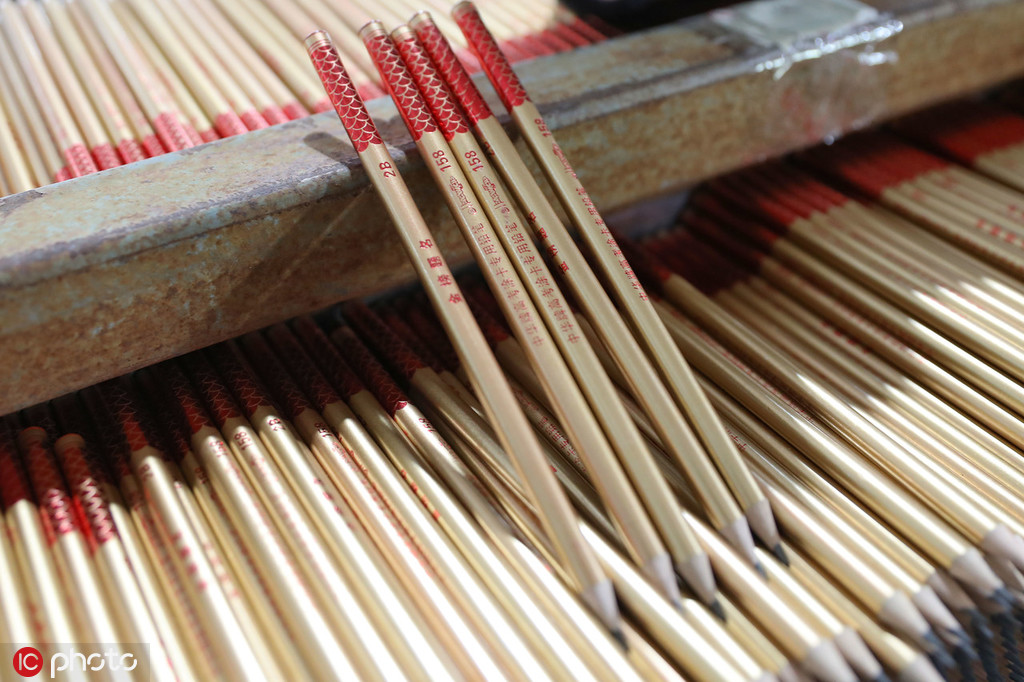 Established in 1935, the Shanghai-based China First Pencil Co Ltd is China's first nationwide pencil manufacturer. Since the 1980s, when students began to use pencils to fill in their answer sheets, the company began participating in the research and development of test pencils, and eventually chose the 2B pencil as the test pencil. In the peak season, it produced 2.2 billion pencils per year.
Four years ago, the company opened an outlet on Alibaba's Tmall online marketplace. Now, its annual sales have topped 15 million yuan ($2.17 million), and registered double-digit growth. "E-commerce is promoting the change of time-honored brands and traditional products," general manager Wang Yongzhong said.