China sees 15m blood donations in 2018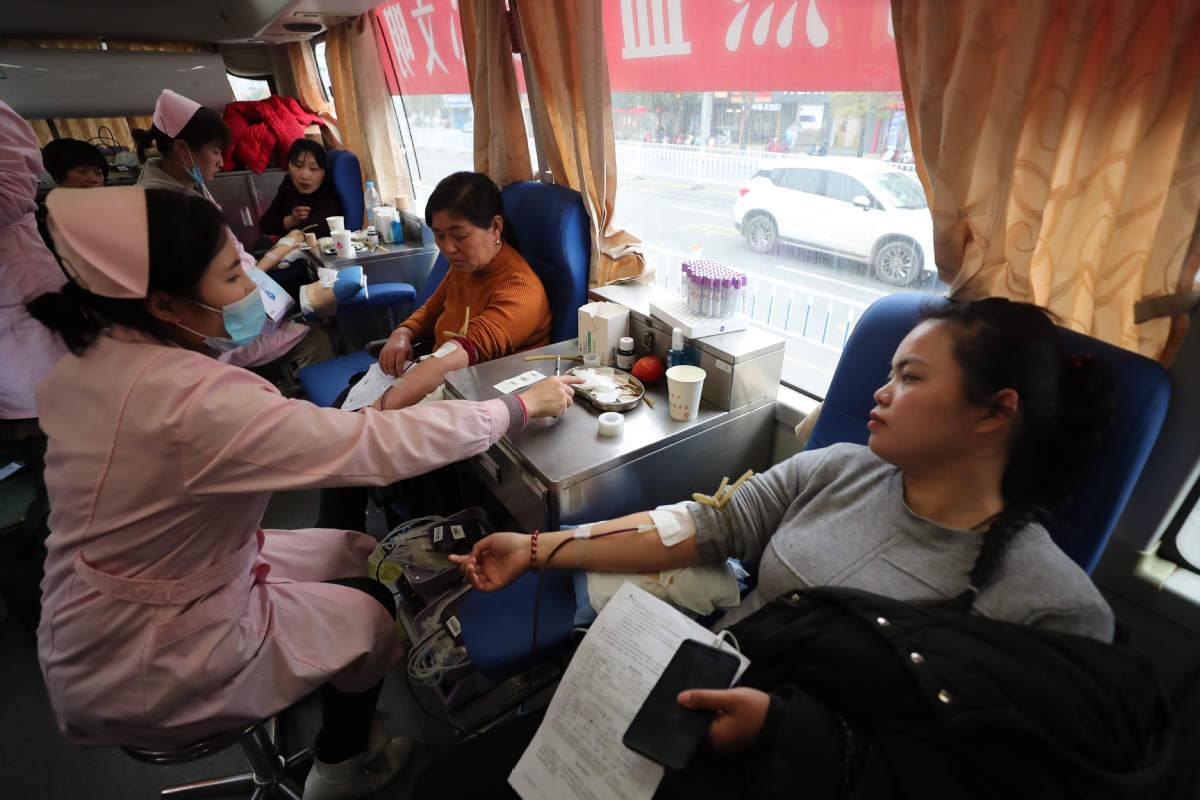 The number of voluntary blood donations in China inched toward 15 million in 2018, nearly 50 times what it was 20 years ago, the National Health Commission said on Monday.
Voluntary blood donations have seen 21 years of consecutive growth in China, from 328,000 in 1998 to 14.99 million in 2018, the NHC figures show.
When China put into force its Blood Donation Law in 1998, the volume of blood collected was less than 5 million units (where one unit equals 200 milliliters of blood), while in 2018 it exceeded 25 million units, a more than fourfold increase.
It has taken only 20 years for China to build a comprehensive system of voluntary blood donations, where all blood for clinical use comes from voluntary donations.
Besides, China has fully implemented the work of blood nucleic acid testing, effectively narrowing the window for detecting human immunodeficiency virus (HIV), hepatitis B virus (HBV) and hepatitis C virus (HCV), and essentially cutting off the routes of HIV and other key infectious diseases transmitted by blood.
Until now, China's 28 provinces have set up provincial control centers for the quality of blood for clinical use, and have improved the systems of training, supervision, management, evaluation and reporting of blood for clinical use.
China has established 32 blood centers, 321 central blood stations, 99 bloodbanks and 3,164 blood collection points, forming an efficient blood service system covering both urban and rural areas by the end of 2018.
June 14 is the 16th World Blood Donor Day with the slogan of "safe blood for all", according to World Health Organization.